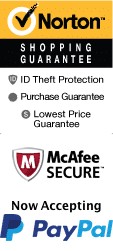 Great Restaurant Districts, City Facts, Colleges, and Historic Landmarks in NYC
New York City (officially named the City of New York) is the largest city in the United States and the world's most important center for global finance and communications. The city is also home to hundreds of world-class museums, galleries, and performance venues, making it the unrivaled cultural and entertainment capital of the Western Hemisphere.
New York City Info
Largest city in the U.S.
Counties: New York, Bronx, Kings, Queens, Richmond
Land area: 303.3 square miles
Number of Radio Stations: 13 AM, 16 FM
Number of TV Stations: 12
New York City Weather and Climate:
Average daily temperature — Jan: 32.4 F; July: 76.9 F
Average annual rainfall — 46.5 inches
Average annual snowfall — 26.5 inches
Distances to other Metropolitan Areas from New York City (in miles):
Atlanta, GA — 874
Boston, MA — 215
Chicago, IL — 789
Dallas/Ft. Worth, TX — 1550
Houston, TX — 1631
Las Vegas, NV — 2526
Los Angeles, CA — 2781
Memphis, TN — 1097
Miami, FL — 1297
Nashville, TN — 886
New Orleans, LA — 1307
Orlando, FL — 1087
Philadelphia, PA — 94
Phoenix, AZ — 2450
Rapid City, SD — 1702
Salt Lake City, UT — 2175
San Antonio, TX — 1824
San Diego, CA — 2806
San Jose, CA — 2949
Seattle, WA — 2856
Washington, DC — 226
New York City Safety Phone # and Major Hospitals:
Ambulance: 911; Police: 911; Fire: 911
Bellevue Hospital Center (1st Ave & 27th St)
Beth Israel Medical Center (First Avenue & 16th Street)
Cabrini Medical Center (227 E 19th St)
Goldwater Memorial Hospital (Roosevelt Island)
Gracie Square Hospital (420 East 76 St)
Harlem Hospital Center (506 Lenox Ave)
Hospital for Special Surgery (535 E 70th St)
Kirby Forensic Psychiatric Center (Ward Island)
Lenox Hill Hospital (100 E 77th St)
Manhattan Eye Ear Throat Hospital (210 E 64th St)
Manhattan Psychiatric Center (Ward's Island)
Memorial Hospital For Cancer (1275 York Ave)
Metropolitan Hospital Center (1901 1st Ave)
Mt Sinai Hospital (One Gustave L Levy Place)
New York Eye And Ear Infirmary (310 E 14th St)
New York Hospital (525 E 68th St)
New York State Psychiatric Institute (722 W 168th St)
North General Hospital (1879 Madison Ave)
NYU Downtown Hospital (170 William St)
NYU Medical Center-University Hospital (550 First Ave)
Orthopaedic Institute (301 E 17th St)
Rockefeller University Hospital (1230 York Ave)
St. Clare's Hospital Health Center (415 W 51st St)
St. Luke's - Roosevelt Hospital (1111 Amsterdam Avenue)
St. Vincent's Hospital Medical Center (153 W 11th Street)
Terrence Cardinal Cooke Health Care Center (1249 Fifth Ave)
New York City Top Tourism Draws and Seasons:
Radio City Music Hall
New York Yankees & Yankee Stadium
New York Knicks
New York Rangers
Apollo Theater
Fashion Institute of Technology
Wollman Rink at Central Park
Chelsea Piers
Shea Stadium
Ed Sullivan Theater
Prospect Park
Bronx Zoo
New York Aquarium
Staten Island Zoo
Central Park Wildlife Conservation Center
Queens Wildlife Conservation Center
Randall's Island
Majestic Theatre-NY
Beacon Theatre
Plymouth Theatre
Al Hirschfield Theatre
Shubert Theatre-NY
Richard Rogers Theatre-NY
Virginia Theatre-NY
Roosevelt Island Aerial Tram
Metropolitan Museum of Art
Guggenheim Museum
The Bronx Botanical Garden
Manhattan Botanical Garden
New York City Major Shopping Areas:
Times Square
Chinatown
Greenwich Village (especially Bleecker Street)
South Street Seaport: (212) 732-7678; 19 Fulton St, New York, NY 10038
Find Outlet: (212) 243-3177; 361 West 17th St; New York, NY 10011
Shops At Lincoln Harbor; (201) 348-3703; 1000 Harbor Boulevard........, Weehawken, NJ 07087 (3 miles north of New York City)
East Village
Soho/TriBeca
Trump Tower
Fifth Avenue
New York City Major Dining Areas:
Times Square
Greenwich Village (especially Bleecker Street)
Chinatown
Little Italy
South Street Seaport
Soho/TriBeca
Hell's Kitchen
Upper West Side
New York City Famous Landmarks & Historic Places:
St. Patrick's Cathedral
Central Park
Empire State Building
Statue of Liberty
Times Square
Brooklyn Bridge
United Nations Headquarters
Grand Central Station
Rockefeller Center
Harlem
Trinity Church
Chrysler Building
Wall Street
Cathedral of St. John the Divine
Flatiron Building
Staten Island Ferry
Coney Island
New York Stock Exchange
Carnegie Hall
Battery Park
Snug Harbor Cultural Center
George Washington Bridge
Radio City Music Hall
Hall of Fame for Great Americans
Fort Schuyler
Theodore Roosevelt's Birthplace
American Museum of Natural History
New York City Famous Natives and Residents:
Kareem Abdul-Jabbar, basketball player
Humphrey Bogart, actor
James Cagney, actor
Maria Callas, soprano
Benjamin N. Cardozo, jurist
Paddy Chayefsky, playwright
Sean Combs Puff Daddy, rap artist
Peter Cooper industrialist, philanthropist
Claire Danes, actress
Sammy Davis, Jr., actor, singer
Agnes de Mille, choreographer
Gertrude Belle Elion, inventor
Henry Louis Gehrig, baseball player
Sarah Gellar, actress
Julia Ward Howe poet, social reformer
Washington Irving, author
Henry James, author
John Jay, jurist
Jerome Kern, composer
Vince Lombardi, football coach
Chico, Groucho, Harpo, & Zeppo Marx, comedians
Herman Melville, author
Eugene O'Neill, playwright
Norman Rockwell painter, illustrator
Mickey Rooney, actor
Anna Eleanor Roosevelt, reformer, humanitarian
Theodore Roosevelt, U.S. president
Jonas Salk polio, researcher
Alfred Emanuel Smith, politician
Rise Stevens, mezzo-soprano
Barbra Streisand singer, actress
Louis Comfort Tiffany, painter, craftsman
Mae West, actress
Edith Wharton, author
Notable Moments in New York City History:
1853 — Exhibition of the Industry of All Nations (1853)
1898 — Consolidation of what are now the five boroughs into Greater New York
1909 — Hudson-Fulton Celebration (1909)
1939 — 1939 New York World's Fair exhibits included: The World of Tomorrow, Futurama, Trylon, Perisphere
1964 — 1964/1965 New York World's Fair
1965 — Northeast Blackout of 1965
1973 — The World Trade Center's Twin Towers become the tallest buildings in the world
1977 — Blackout of 1977
2001 — September 11 attacks
2003 — Northeastern U.S.-Canada Blackout
Interesting facts about New York City:
New York City was briefly the U.S. capital from 1789 to 1790.
The Dutch supposedly bought Manhattan from its Native American inhabitants for about $24 worth of trinkets
Broadway, originating from Lower Manhattan at Bowling Green and ending in Albany, is one of the world's longest streets at 150 mi (241 km). The official name of this street is Highway 9.
Manhattan's downtown southern tip area is predominantly landfill. The actual 'natural' Manhattan makes up only 75% of the total area in the downtown region.
The Cathedral of St. John the Divine will be the largest Gothic cathedral in the world when it is completed.
However, it was originally (1892) begun as a Romanesque design and converted later to Gothic (1911).
Central Park in the middle of Manhattan covers a larger area than the principality of Monaco.
Staten Island residents voted to secede from the city in 1993, but such a move would require state approval.
New York City lies at the heart of the New York Metropolitan Area, which, with over 22 million people, is one of the largest urban conglomerations in the world. The city comprises five boroughs: Brooklyn, the Bronx, Manhattan, Queens, and Staten Island, each of which could be a major city in its own right. This area itself is the epicenter of the Tri-State area and the BosWash megalopolis.
New York City serves as an enormous engine for the global economy, with an estimated gross metropolitan product of US $488.8 billion in 2003, the largest of any city in the United States and the sixth largest if compared to any U.S. state. If it were a nation, the city would have the 16th highest gross domestic product in the world, exceeding that of Russia ($433 billion). Though this value has been as high as 10 percent of the United States' GDP, in the last ten years it has been around 4.5 percent, fluctuating only recently. Along with London, Paris, and Tokyo, New York City is considered one of the four primary global cities of the world. The United Nations has also had its headquarters in the city since 1951, a few years after its founding.
New York has ten sister cities: Beijing, Budapest, Cairo, Jerusalem, Johannesburg, London, Madrid, Rome, Santo Domingo, and Tokyo.
New York City Population and Demographics:
Population (year 2000): 8,008,278, Est. population in July 2002: 8,084,316 (+0.9% change)
Males: 3,794,204 (47.4%), Females: 4,214,074 (52.6%)
Median resident age: 34.2 years
Median household income: $38,293 (year 2000)
Median house value: $211,900 (year 2000)
Races in New York:
White Non-Hispanic (35.0%)
Hispanic (27.0%)
Black (26.6%)
Other race (13.4%)
Two or more races (4.9%)
Chinese (4.5%)
Asian Indian (2.1%)
American Indian (1.1%)
Korean (1.1%)
Other Asian (1.0%)
Filipino (0.7%)
Ancestries: Italian (8.7%), West Indian (6.9%), Irish (5.3%), German (3.2%), Russian (3.0%), United States (3.0%).
New York City Colleges and Universities:
New York University
Columbia University In The City Of New York
CUNY Hunter College
CUNY Bernard M Baruch College
CUNY Borough Of Manhattan Community College
CUNY John Jay College Criminal Justice
Fashion Institute Of Technology
CUNY City College
CUNY Queensborough Community College
Touro College
New School University
Pace University-New York
Yeshiva University
School Of Visual Arts
Technical Career Institutes
Teachers College At Columbia University
CUNY Graduate School and University Center Katharine Gibbs School-New York City
Barnard College
Marymount Manhattan College
New York City Economy & Business — Notable Companies based in New York City:
Industries providing employment:
Educational, health and social services (23.4%)
Professional, scientific, management, administrative, and waste management services (11.9%)
Finance, insurance, real estate, and rental and leasing (11.4%).
Major companies and corporations based in New York City:
Altria Group
Amerada Hess
American Broadcasting Company (owned by Disney)
American Express
American International Group
Avon
Bank of New York
Bankers Trust
Bear Stearns
Bloomberg
Bristol Myers Squibb
CBS (owned by Viacom)
Citigroup
Colgate-Palmolive
Conde Nast
Deloitte Touche Tohmatsu
DoubleClick
Dow Jones & Company
Ernst & Young
Est'e Lauder
FAO Schwarz
Goldman Sachs
HBO (owned by Time Warner)
IAC/InterActiveCorp
Interpublic Group
JetBlue
J.P. Morgan Chase
King World Productions
KPMG
MAD Magazine Marvel Comics
McGraw-Hill Companies
Mercantile Exchange
Merrill Lynch
MetLife
Morgan Stanley
MTV (owned by Viacom)
Mutual of New York
Nasdaq
National Broadcasting Company (owned by General Electric)
News Corporation
New York Stock Exchange
Paine Webber
Pfizer
PricewaterhouseCoopers Random House
Reuters
Revlon
RJR Nabisco
Salomon Brothers
Scholastic
Simon and Schuster (owned by Viacom)
The New York Times Company
Time Warner
Trump Hotels & Casino Resorts
Verizon
Viacom
New York City Hispanic Community Media and Churches:
Spanish publications:
El Diario La Prensa
El Nacional
Hoy
English daily papers available in Spanish:
Manhattan times
Highbridge Horizon
Hispanic Serving Educational Institutions:
Borough of Manhattan Community College, City University of New York
Bronx Community College, City University of New York
City College, City University of New York
Eugenio Maria de Hostos Community College, City University of New York
Herbert H. Lehman College, City University of New York
John Jay College of Criminal Justice, City University of New York
LaGuardia Community College, City University of New York
New York City Technical College, City University of New York
Spanish radio Stations:
WADO 1280 AM
WLXE 1380 AM
WSKQ 97.9 FM
Spanish TV Stations:
WNJU Telemundo 47
WFUT TeleFutura 68
WXTV Univision 41
Hispanic Federation:
Partnership of 81 Latino health and human services agencies in New York, New Jersey and Connecticut
Hispanic Churches:
Western Orthodox Hispanic Church of St Isidoro & St Leandro
(212) 673-0785
345 East 4th St
New York, NY 10009
Hispanic Catholic Charismatic Center
(212) 947-5000
350 5th Ave
New York, NY 10118
First Pilgrim Hispanic Church
(718) 452-5413
135 Schaefer St
Brooklyn, NY 11207