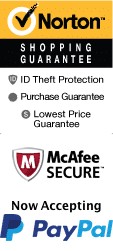 Tour of the Remnants of Dutch New Amsterdam in NYC
Bowling Green New York City, New York 10004
1-800-987-9852
Chat Now

Small-group tour

Fully narrated tour

Informative, friendly and professional guide

Step back in time on a history tour

Duration: 2 hours

Schedule
Looking for an exciting way to learn about New York City's rich and diverse history? Look no further than the Tour of the Remnants of Dutch New Amsterdam! Hosted by Urban Detours, this three-hour walking tour will take you on a journey through time to explore the remnants of New York's original Dutch settlement.

Led by a knowledgeable and engaging guide, you will visit sites such as the Woolworth Building and the Fraunces Tavern Museum, both of which played a central role in the city's early days. You will also delve into lesser-known landmarks, including a hidden synagogue and a vibrant African burial ground.

As you walk through the bustling streets of Lower Manhattan, you'll learn firsthand the fascinating stories of New York's diverse and colorful past. From the city's origins as a small Dutch trading post to its rise as a global metropolis, this tour captures the richness and complexity of New York's history in a fun and engaging way.

With plenty of opportunities for photo ops, souvenir shopping, and even a coffee break at an authentic Dutch cafe, the Tour of the Remnants of Dutch New Amsterdam is a must-do experience for anyone looking to discover New York City's hidden gems. Book your tickets today and discover the secrets of the city's early days for yourself!
Book Now!