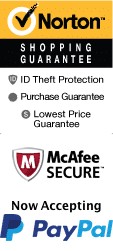 The Sopranos Sites Tour
191 W 39th St New York City, New York 10018
1-800-987-9852
Chat Now

Informative, friendly and professional guide

Fully narrated tour

All entrance fees included

Duration: 4 hours

Schedule
If you're a fan of American mobster dramas, then The Sopranos Sites Tour in New York City is the perfect activity for you. This walking tour takes you to some of the most iconic locations featured in the hit television series, The Sopranos. With an experienced guide leading the way, you'll see famous scenes come to life and learn behind-the-scenes tidbits about the cast and crew. This tour is not only a must-do for fans of the show, but also for those interested in the history and culture of New Jersey and New York City.
The tour begins in Midtown Manhattan and takes visitors to locations used in filming throughout New Jersey. Along the way, fans will recognize recognizable spots such as the bakery and pork store, Satriale's, as well as the infamous Restaurant at the End of the Universe. During the trek, visitors will also get to know the people who brought the show to life through stories and information provided by the knowledgeable tour guide.
This three and a half-hour tour requires participants to walk approximately two miles, so comfortable shoes are a must. While the tour is not particularly strenuous, visitors should be in good health and able to stand for extended periods. The tour is best suited for adults, but children ages 13 and over are welcome.
The Sopranos Sites Tour is a unique and entertaining way to experience New York. Visitors will enjoy the opportunity to go behind-the-scenes of their favorite show and see how the real-life locations compare to their on-screen counterparts. It's the perfect activity for fans of the show and those who love exploring hidden gems in the city.
The Sopranos Sites Tour is a TV-lover's dream and a must-do when in New York. Step into the world of Tony Soprano and experience the show like never before. Join the tour and get an unforgettable insider's view of the beloved drama. Don't miss out on this thrilling opportunity to explore New York City like a true aficionado.
Options:
Public Tour Premium Seats
Available 10/5/2023 until 3/28/2024 View Detailed Schedule
Small Group Tour Premium Seats
Book Now!