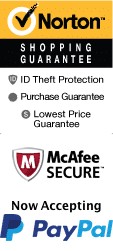 Taste of Mulberry Street
284 Mulberry St New York City, New York 10012
1-800-987-9852
Chat Now
Craving a bite of authentic Italian cuisine? Look no further than the Taste of Mulberry Street food tour in New York City! This three-hour walking tour takes you through the heart of Little Italy, showcasing some of the neighborhood's most beloved culinary treasures.
Led by a knowledgeable guide, the Taste of Mulberry Street food tour covers several blocks of deliciousness, from classic pizza and pastries to lesser-known gems like homemade mozzarella and prosciutto. You'll meet the passionate Italian-American families behind each dish, learning about their traditions and techniques as you savor their creations.
Along the way, you'll soak up the bustling energy of one of New York's most historic neighborhoods, taking in the sights and sounds of the city as you go. Whether you're a local looking for new culinary experiences or a visitor eager to dive into Italian culture, the Taste of Mulberry Street food tour is a must-try experience.
During this walking tour, you'll visit several longtime establishments that have become neighborhood staples over the years. Taste some of the best pizza in the city, freshly-baked cannoli, and even homemade gelato. You'll also learn about the history of Little Italy and how it has evolved over time.
The Taste of Mulberry Street food tour is perfect for all foodies out there, and guests can expect to walk around 1.5 miles at a leisurely pace. As this is a food tour, you'll want to dress comfortably, wear walking shoes, and bring a hearty appetite.
Did you know that the oldest pizzeria in the United States is located in Little Italy and that Frank Sinatra grew up in the neighborhood? Learn more about the rich history of Little Italy during the Taste of Mulberry Street food tour. You'll gain a deeper appreciation for the culture and community behind this iconic New York City neighborhood.
Don't miss out on this flavorful adventure! Book your spot on the Taste of Mulberry Street food tour today and experience the best of Little Italy's culinary delights.
Book Now!