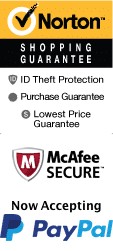 Statue of Liberty Express Cruise
89 South St New York City, New York 10038
1-800-987-9852
Chat Now

Travel by boat and see the sights from the water

Fully narrated tour

Choice of several departures throughout the day

Duration: 60 minutes

Schedule
The one hour cruise around the Statue of Liberty is a great way to learn about the statue up close and personal, and go sightseeing for New York. During the cruise you will be able to get up close to the statue of liberty, learn the history about the statue, and much more. The other sights you will get to see are several of the main bridges in New York, and ground zero. Each of these places hold high importance and for each you will get to take the time to learn about the history of it. The cruise is a great learning experience for one to have and is great for people of all ages so families are more than welcome on the cruise. It is a popular cruise so it would be best if you go ahead and get your tickets ahead of time so that you have everything ready to go the day you want to go on the cruise.
On the cruise you will be riding in luxury as the whole cruise is on a luxury yacht with only the best for everyone who climbs aboard. There are no food or drinks sold, or provided on the cruise and if you are going to need water on the cruise that is something that you need to bring with you for the cruise.

Explore New York Harbor on a one-hour commentated cruise with fantastic views of the Statue of Liberty, Manhattan Skyline and Brooklyn Bridge. Learn about New York's history while seeing the sights and getting an overview of this world-famous city. Just sit back and relax in the luxurious surroundings of the ZEPHYR yacht while taking in the beautiful scenery.
Commentary during the one-hour cruise will include a brief overview of New York Harbor's 400 year history, from the time of first settlement, through to the event of 9/11 and the present day.
The cruise will take you on a tour of the harbor aboard the ZEPHYR yacht offering views of unmissable New York landmarks. The sights include:
The Statue of Liberty
The Brooklyn Bridge
Ground Zero (The World Trade Center Site)
The Empire State Building
This daily one-hour harbor cruise is a recommended New York tour for you to learn about the city and sight-see all at the same time.
Book Now!