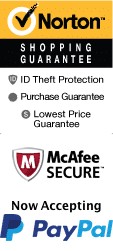 St Patrick's Cathedral Official Audio Tour
5th Ave New York City, New York 10022
1-800-987-9852
Chat Now
Discover the beauty of St. Patrick's Cathedral in the heart of New York City with the official audio tour. Located on Fifth Avenue, this magnificent cathedral is a true work of art both inside and out. The tour offers fascinating insights into the architecture, history, and religious significance of St. Patrick's Cathedral, making it a must-see attraction for visitors of all backgrounds.

The tour begins with an introduction to the cathedral's exterior, revealing the beautiful Neo-Gothic style and intricate details that make it one of the city's most recognizable landmarks. As you step inside, you'll be in awe of the grandeur and majesty of the interior. With the audio guide leading the way, you'll learn about the stunning stained-glass windows, hand-carved marble altar, and the massive pipe organ that has provided music for masses and special events for over 100 years.

Throughout the tour, visitors will be guided through the history and significant events that have taken place at the cathedral over the years. Learn about famous figures who have visited St. Patrick's, such as Pope John Paul II, who held a mass here during his visit to the United States in 1979. Discover the role the cathedral has played in the city's history, including its use as a aid center following the tragic events of 9/11.

The tour offers a deeper understanding of the religious significance of St. Patrick's Cathedral, providing insight into Catholic teachings and traditions as well as the significance of particular architectural features. Discover the meaning behind the cathedral's many intricate sculptures and carvings, and learn the stories behind the towering stained-glass windows that depict scenes from the Bible.

After completing the tour, visitors can spend more time admiring the beauty of the cathedral on their own. Attend a mass or special event or simply sit in the tranquil atmosphere, allowing the beauty of the cathedral and the peace it offers to wash over you.

Take a step back in time and discover the history, art, and religious significance of St. Patrick's Cathedral with the official audio tour. A visit to this magnificent attraction is a truly unforgettable experience and one not to be missed during your visit to New York City.
Book Now!