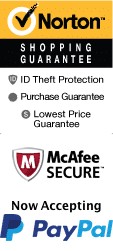 Small-Group Downtown New York and 911 Memorial Tour with Pedestal Access to Statue of Liberty
1 Bowling Green New York City, New York 10004
1-800-987-9852
Chat Now

Perfect introduction for first-time visitors

Family friendly

Led by a local guide

Step back in time on a history tour

Duration: 2 hours 30 minutes

Schedule
Small-Group Downtown New York and 911 Memorial Tour with Pedestal Access to Statue of Liberty Photos (1)
If you're visiting New York City and looking for an unforgettable tour experience, the Brooklyn Bridge Bike Tour from Brooklyn Bridge Sightseeing is a perfect choice. This tour provides an in-depth look at one of the most iconic landmarks in America, with a knowledgeable guide leading the way. You'll be able to see the breathtaking views of the city and the East River while riding along on a leisurely bicycle ride across the bridge.
The tour typically takes around 2 hours and covers over 6 miles, with stops at key locations for photo opportunities and fascinating facts about the history and significance of the Brooklyn Bridge. You'll also see some of the city's famous landmarks from a new perspective, including the Statue of Liberty, the Manhattan skyline, and the historic Brooklyn neighborhoods.
The guides are knowledgeable and friendly, always willing to answer questions and provide the best experience. Plus, all bikes and equipment are provided, so you can simply relax and enjoy the ride. This tour is perfect for anyone looking to explore a new side of New York City and capture some amazing memories.
The Brooklyn Bridge has been a staple of the New York City skyline for over a century, and this bike tour is a great way to explore it. The bridge's history is rich and fascinating, and a knowledgeable guide will bring it to life for you. From the grandeur of the bridge's construction to its significance in American culture, this tour covers it all. You'll also learn about the many famous figures who have crossed the bridge over the decades, including Walt Whitman, Franklin D. Roosevelt, and Marilyn Monroe.
Overall, the Brooklyn Bridge Bike Tour from Brooklyn Bridge Sightseeing is a must-do activity for anyone looking to see New York City from a unique perspective. The stunning views and rich history make for an unforgettable experience, and the knowledgeable guides and quality equipment ensure that every guest has a fantastic time. Book your tour today and join the ranks of the many visitors who have fallen in love with the Brooklyn Bridge!
Book Now!