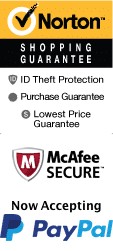 Sex and the City Hotspots Tour
768 5th Ave New York City, New York 10019
1-800-987-9852
Chat Now

Get inside tips from a local

Choice of several departures throughout the day

Comprehensive tour by bus/coach

Duration: 3 hours 30 minutes

Tour Takes Approximately 3.5 Hours

Cameras are Permitted

Schedule
We all remember the girls from Sex and the city. Now go to the places that were made famous by the show as well as the movie. This is a three and a half hour tour that will be for any fan of the show. Your tour guide will lead you through the tour and point out some of the interesting things that only local New York Insiders know. No matter if you are a die-hard fan or just getting into the franchise, you will discover that there are a large number of places that the ladies of the show made famous. Imagine going to the shop where Charlette bought her rabbit that was made so famous.
You will go to the bakery where Samantha stuffed with cupcakes as well as many of the other locations that were featured in the show. This will be hands down one of the best three and a half hours that you have ever spent and you will leave with a feeling like you know more about the show than you did when you first arrived.
Along the way, you will have the chance to take a number of photos that will allow you the chance to cherish the moment forever. Make sure that you book early as this tour does seem to fill up a lot of times and getting a spot can be a bit of a trick at times. This can bring a new level of the show to the most die-hard fan and help them to feel like they were actually part of something important. Call your travel agent today and make sure that the books you for this when you are planning on visiting New York City.
Follow in the fancy footsteps of Carrie, Samantha, Charlotte and Miranda on a 'Sex and the City' tour! You'll conquer New York City and drink where the girls drink, shop where they shop, and gossip where they gossip.
On the Sex and the City Hotspots Tour you'll see more than 40 locations from the famous TV series, including:
The Pleasure Chest where Charlotte bought her 'rabbit'
The bakery where Miranda stuffed herself with cupcakes
Go on location to the gallery in SOHO where Charlotte worked
The furniture store where Aidan designed his tables and chairs
Stop at a bar used on the show
Locations from the Sex and the City: The Movie
All tours are led by tour guides, and take place on luxury coach buses. Buses are air-conditioned in the summer and heated in the winter. Most buses are equipped with bathrooms.
Book Now!