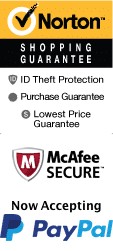 Rockefeller Center Tour
30 Rockefeller Plaza New York City, New York 10112
1-800-987-9852
Chat Now


Once you arrive, your group will be whisked away on a 75-minute journey throughout the complex, beginning with its grand entrance, and continuing into the breathtaking lobby areas. Along the way, your knowledgeable guide will share intriguing facts about the complex's birth, from the moment it was first conceptualized, all the way up to its current day status as one of the world's most beloved destinations.

Throughout the tour, visitors will get to experience in vivid detail each of Rockefeller Center's must-see destinations. Get a behind the scenes look at its grand fashion, see its famous skating rink, and discover the vibrant marble and limestone motifs printed on the walls. With your guide's commentary, not only will you learn about the aesthetics of Rockefeller Center's architecture, but you'll also get an in-depth explanation of the purpose and history of the various art installations found throughout the establishment.

With numerous salons, shops, and restaurants to visit during your walk, the entire Rockefeller Center complex will be at your fingertips, allowing you to find and explore any destination that captures your interest. Whether it's an after-tour visit to the Top of the Rock observation deck or a deep dive into one of Rockefeller's shops, you'll have a full day of activities. With so many incredible sights and experiences to discover, you'll see for yourself why so many visitors to New York City make the Rockefeller Center tour one of their must-do adventures.

So, gear up for an unforgettable exploration of Rockefeller Center's legacy and architecture on this epic tour of one of New York City's most iconic destinations. With your knowledgeable guide to take you through every step of the way, you'll get to soak in the thrilling atmosphere that makes Rockefeller Center a must-see attraction for visitors to this bustling city.
Book Now!