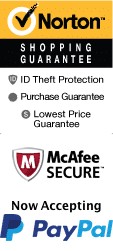 Pride Tours NYC's LGBTQ Historical Walking Tour
38-64 Christopher St New York City, New York 10014
1-800-987-9852
Chat Now
Welcome to the Pride Tours NYC's LGBTQ Historical Walking Tour in New York City. This unique guided tour highlights the rich history of the LGBTQ community in New York City and their significant contributions to the city's cultural heritage. The tour takes you through the iconic landmarks and neighborhoods, where some of the most impactful events in LGBTQ history happened.

The tour starts from Stonewall Inn in Greenwich Village, where the first Pride Parade originated. From there, you will explore the Christopher Street area, where many LGBTQ individuals came to find acceptance and love in New York City during the 20th century. Your knowledgeable guide will take you to the historic sites such as the Gay Liberation Monument, the Oscar Wilde Memorial Bookshop, and of course, the Stonewall Inn.

The Pride Tours NYC's LGBTQ Historical Walking Tour lasts for approximately three hours, during which you will walk around two miles. Wear comfortable shoes and dress comfortably, and don't forget to bring your camera to capture the memories. This tour is a great way to learn about the rich history of the LGBTQ community in New York City and an excellent way to see the city's landmarks from a unique perspective.

Throughout the tour, you will learn about the courageous individuals who fought against discrimination and for their rights. You will hear about the 1969 Stonewall uprising and the formation of the Gay Activists Alliance and the Gay Liberation Front. Your guide will also share stories of Harvey Milk, the first openly gay elected official in California, and other prominent LGBTQ figures who made a significant impact on the community.

This LGBTQ Historical Walking Tour is a great experience to learn about the LGBTQ community's struggle for equal rights and acceptance. You will leave the tour with a deep appreciation for the LGBTQ community's contributions to the cultural heritage of New York City.

In conclusion, if you're interested in learning about the LGBTQ community's rich history and significant contributions in New York City, then you don't want to miss this tour. Book your tour today with Pride Tours NYC and get ready to experience the vibrant LGBTQ culture that shaped New York City.
Book Now!