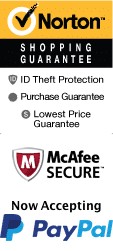 Original Ground Zero Walking Tour in New York
209 Broadway New York City, New York 10007
1-800-987-9852
Chat Now
Are you interested in learning more about one of New York City's most iconic locations? Look no further than the Original Ground Zero Walking Tour. This tour will guide you through the area where the events of September 11, 2001 took place, providing a poignant and informative experience.

The Original Ground Zero Walking Tour lasts approximately two hours and begins at St. Paul's Chapel, which served as a haven for emergency workers during the aftermath of 9/11. From there, your knowledgeable guide will lead you through the Financial District, stopping at key landmarks and sharing insights and stories about the tragic events that unfolded on that fateful day. Visitors will see the Survivor Tree, which miraculously withstood the destruction, as well as the Reflecting Absence memorial and the One World Trade Center building.

The walking tour covers approximately one mile and requires customers to dress comfortably and wear appropriate walking shoes. Guests can expect to learn about the rescue and recovery efforts that took place in the wake of the attacks, as well as the lasting impact on the city and its people.

This walking tour serves as a moving tribute to those who lost their lives and celebrates the resilience and strength of the human spirit. Visitors can expect to leave with a greater understanding and appreciation for the events of September 11, 2001.

The Original Ground Zero Walking Tour offers a unique opportunity to gain insight into one of the most significant moments in American history. This experience is one that visitors to New York City will not want to miss. Sign up today for a thoughtful and informative journey through Ground Zero.
Book Now!