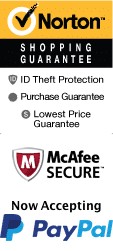 One World Trade Observation Deck Anytime Tickets with Free Boat Ride
117 West St New York City, New York 10007
1-800-987-9852
Chat Now


The observatory is located on the 100th to 102nd floors of One World Trade Center. Upon arrival, guests will go through a security checkpoint before taking an escalator to the elevator, which is an attraction on its own as it houses a floor-to-ceiling time-lapse video that depicts the development of New York City from the 1600s to the present day. Once the elevator reaches the 102nd floor, visitors will enter the main observation deck and 360-degree view of the cityscape.

Guests of all ages typically spend around one to two hours browsing the exhibits, exploring the view, and taking pictures. The observatory has a gift shop, a cafe, and several multimedia exhibits that offer insight into the history and culture of New York City. To make the most of your visit, it is recommended that you arrive earlier in the day, as the observatory can get crowded later in the afternoon.

Aside from its vantage point, the One World Observatory is known for its Sky Portal, an impressive installation that transports visitors to the streets below. A simulation of view can be experienced via 14 high-definition screens, so visitors can feel the rush of flying over the busy streets beneath the observatory.

The observatory is also known for prioritizing safety and cleanliness, so guests can be assured that all surfaces and equipment within the premises are sanitized thoroughly and regularly. The observatory is also wheelchair accessible, and there is a tactile museum exhibit to serve those with visual impairments.

To put it simply, the One World Observatory provides an experience that no other observation deck can replicate. Its panoramic view of the city, as well as its state-of-the-art exhibits and safety protocols, offer an experience that is both memorable and enjoyable for people of all ages. So, plan your visit to One World Trade and soak in the beauty of the city's skyline from the top.
Book Now!