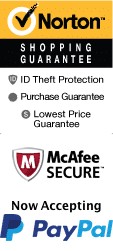 Official Central Park Pedicab Tours - 2Hrs
1792 Broadway New York City, New York 10019
1-800-987-9852
Chat Now
Embark on an unforgettable journey with Official Central Park Pedicab Tours in New York City. As you glide through the lush greenery of Central Park, you'll experience the city's most famous park like never before. Sit back and relax as your friendly guide shares stories and fun facts about this iconic landmark and its many attractions.

The tour takes approximately one hour, during which you'll cover significant ground and see some of the park's most famous landmarks. You'll visit the Bethesda Fountain, the Conservatory Garden, Strawberry Fields, and many other iconic sights. Along the way, your guide will share fascinating historical and pop culture tidbits that will deepen your appreciation for the park and its significance in American culture.

Throughout your journey, you'll travel in style on a luxurious pedicab, which provides both comfort and a unique perspective on the park. Choose between a single or double passenger carriage and let the lush foliage and beautiful landscaping transport you into a serene state of mind.

As you marvel at the stunning beauty of Central Park, you'll also learn about the park's fascinating history and cultural significance. Discover how the park came to be and unforgettable moments in its past, such as John Lennon's famous Strawberry Fields tribute.

Wrap up the perfect day by treating yourself to a delicious meal at one of the park's many restaurants, or head back to your hotel to unwind and reflect on your unforgettable Central Park journey.

In conclusion, an Official Central Park Pedicab Tour is the ideal way to experience the city's most iconic park. With a knowledgeable guide to shed light on the park's rich history and cultural significance, you're bound to return home with a deeper appreciation and love for this beloved landmark. Don't miss out on the opportunity to discover the park's hidden gems and stunning beauty from the comfort and luxury of a pedicab. Book your tour today and experience the magic of Central Park like never before!
Book Now!