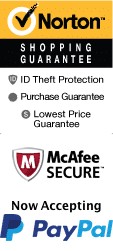 NYC: 9/11 Memorial Museum Tickets & Statue of Liberty & Ellis Island Tickets
24 State St New York City, New York 10004
1-800-987-9852
Chat Now
NYC: 9/11 Memorial Museum Tickets & Statue of Liberty & Ellis Island Tickets Photos (20)
Experience a day of reflection and remembrance at the 9/11 Memorial Museum in New York City. This powerful attraction is located at the site of the former World Trade Center, reminding visitors of the tragic events that took place on that fateful day in 2001. Your ticket includes admission to the Statue of Liberty and Ellis Island, making for an unforgettable day exploring some of America's most iconic landmarks.

Your day begins at the 9/11 Memorial Museum, where you will immerse yourself in the solemn stories and artifacts of the tragic day that changed the world. Spend several hours navigating the exhibits that explore the events leading up to 9/11, the day itself, and the aftermath. The exhibits are informative and deeply moving, featuring items such as wreckage from the Twin Towers, personal stories from survivors and family members, and accounts from first responders.

After experiencing the museum, take a ferry to Liberty Island to visit the Statue of Liberty, a symbol of freedom and democracy that has welcomed millions of visitors since 1886. As you approach the statue, admire her majestic presence and learn about her rich history from the audio guide. Continue on to Ellis Island, the former gateway to America, and explore the fascinating exhibits about the immigrant experience and the role Ellis Island played in shaping our nation's history.

This full-day experience is perfect for those interested in history, culture, and patriotism. The 9/11 Memorial Museum, Statue of Liberty, and Ellis Island are all must-see attractions for anyone visiting New York City, and this package deal includes them all. This experience is ideal for families, groups, and solo travelers alike.

At the end of the day, you will leave with a newfound appreciation for the resilience of the American spirit and a deeper understanding of our nation's history. Book your tickets today and let this experience be a reminder of the strength and unity that can come from tragedy.
Book Now!