VIP & Exclusive Tours in New York, NY
See the Big Apple like never before with a VIP and Exclusive Tour in New York, NY. You are sure to have a fantastic time, so do not miss out.
New York VIP & Exclusive Tours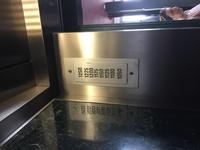 The express pass allows guests to explore the top deck of the Empire State Building, viewing the skyline of the city while learning more about the building that is one of the oldest in the area.
Available 166 days between Sep 19, 2018 & Mar 30, 2019
View Schedule
If you're visiting New York and we have the torque for you. You get to see the Statue of Liberty and the 911 memorial. You also need to see New York's beautiful Skyline. This is a tour you don't want to miss.
Available 69 days between Sep 19, 2018 & Mar 31, 2019
View Schedule
Explore creative works of art with Viator Vip: Mornings at Moma, during an intimate group tour before opening to the public where you will explore renowned art pieces, design plans, exhibits, shopping within the gift shop, and dining in either the garden cafe or restaurant.
Available 12 days between Sep 22, 2018 & Oct 28, 2018
View Schedule
If people are visiting New York and want a once in a lifetime memory, they can have the chance to go to the Empire State Building before it opens and go up to the 86th floor and look out and watch the sun come up over the city that never sleeps.
Available 18 days between Sep 21, 2018 & Dec 29, 2018
View Schedule
During the Viator Exclusive: New Year's Eve Fireworks Cruise with Lobster Dinner, you will get to see many famous sites like the Statue of Liberty, eat a delicious seafood style buffet dinner and see some incredible fireworks when midnight strikes.
Pricing and schedule are currently unavailable.