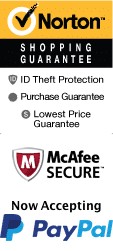 New York Premium Tour: Must See Sights, Private Double Decker, Cruise, Walking
30 Rockefeller Plaza New York City, New York 10111
1-800-987-9852
Chat Now
New York Premium Tour: Must See Sights, Private Double Decker, Cruise, Walking Photos (32)
Are you ready to experience the ultimate New York City exploration? Look no further than the New York Premium Tour - a private double-decker cruise and walking tour that brings together the city's must-see sights in one unforgettable outing.

Beginning with a relaxing cruise along the Hudson River, this tour offers stunning views of the city's skyline. On board, guests will indulge in delicious refreshments while learning about the history and architecture of the surrounding buildings. Afterward, the walking portion of the tour begins, with a knowledgeable guide leading guests to famous landmarks such as the Statue of Liberty, Wall Street, the 9/11 Memorial, and more.

The tour takes approximately 5 hours including one hour cruise and four hours walking, which covers approximately 5 miles in total. Since this is a private tour, you get to set the pace and the itinerary as per your liking.

The highlight of this tour is the fact that it's completely customizable. Let your tour guide know what interests you the most and they'll tailor the experience to fit your preferences. Whether it's snapping photos with the Charging Bull along Wall Street or shopping at the historic St. Mark's Place, this tour has something for everyone.

New York City is known for its rich history and cultural landmarks, and this tour is no exception. Your guide will share fascinating stories throughout the tour, providing insight into the city's past and present.

In conclusion, the New York Premium Tour is the perfect way to experience all of the city's most iconic sights in one incredible outing. From the breathtaking views on the cruise to the knowledgeable guides and customizable itinerary, this tour is truly one-of-a-kind. Don't miss out on the opportunity to see the best of New York City in just one day. Book your tour now and let the adventure begin!
Book Now!