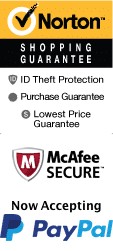 New York City Wall Street Insider Tour
22 Broad St New York City, New York 10005
1-800-987-9852
Chat Now

Soak up the atmosphere on a walking tour

Explore the local streets on a walking tour of the city

Fully narrated tour

Informative, friendly and professional guide

Duration: 75 minutes

Guided Tour Takes Approximately 75 Minutes

Appropriate for All Ages

Cameras are Permitted

Schedule
There is a lot that people can be mistaken with in their first time in New York. There's a lot that you can make for yourself when you try to go into the things that you like about yourself. You get to make up the things that are offered for you.
Wall Street is one of the most notorious locations in the world. There is often a lot that goes into making sure that what can do for others. There is a lot that you can do just while making sure that this tour has the assets that you need.
It is a place where many actors such as Charlie Sheen and Vin Diesel portrayed real life stock brokers. They gave us an imagining on what it would be like to live under all that pressure. There certainty is a lot of it and it doesn't seem to be going away.
There is much that you have to see when it comes these tours. There is a lot that you have to look at when you make sure you get what you want. There is so much that you get to be offered to do. That is the greatest thing you get to see.
The guides that you have will teach you about how the business works. There are going to much that you play with your emotions. There are going to be somethings that you won't be able to believe. There is so much that you can look at and like in concept. This place is truly a great spot to build a career or do something similar to that.

Explore New York's financial district on this exhilarating and educational walking tour of Wall Street. This behind-the-scenes tour, created by a former Vice President of a major investment bank, provides a true insider view of Wall Street and the billion dollar trading businesses of the world's largest financial institutions!

You will learn about the culture and lifestyle of a Wall Street trader, as well as gain insightful tips on the New York Stock Exchange on this enlightening New York City Wall Street tour.
Guided by real Wall Street insiders, this tour of New York City's Wall Street will inform and intrigue you! Points of interest include the New York Stock Exchange, Goldman Sachs, Lehman Brothers, and Deutsche Bank, where the 'captains of industry' live and work. As you stroll by the Charging Bull, you will see evidence of the financial district's skyscraper race and observe Wall Street's historic buildings.

Unearth the NYC Financial District's rich history spanning over 400 years, from it's humble beginnings as a Dutch trading outpost to the modern Wall Street known today. You will see where high-powered meetings take place, and where billion dollar deals determining the feat of the American economy are negotiated.

Gain insights into the stock market, new trading ideas, how capital markets work, and feel what it's like to work on the trading floor of a major investment bank. An inspiring tour of some of the biggest United States financial institutions built by immigrants and their entrepreneurial spirit!
Book Now!