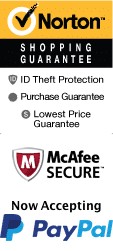 New York Aquarium Admission Ticket
602 Surf Ave Brooklyn, New York 11224
1-800-987-9852
Chat Now
Step into an underwater wonderland at the New York Aquarium, located in the heart of Coney Island, New York. With over 14 acres of aquatic exhibits, this attraction is home to over 350 different species of marine life from around the world. Highlights of the aquarium include the popular Sea Lion Celebration, where visitors can watch these adorable creatures play and perform, and the massive Ocean Wonders exhibit featuring an immense underwater tunnel offering up-close views of massive creatures like sharks, rays, and sea turtles.
As you make your way through the aquarium's exhibits, you'll spend several hours immersed in the magic of the underwater world. Guest favorites include the Conservation Hall, where guests can learn about the aquarium's efforts to save endangered species, and the Alien Stingers exhibit housing some of the most colourful jellyfish you've ever seen. For visitors traveling with children, the Children's Playground exhibit gives little ones a chance to interact directly with the sea creatures while also providing education on conservation.
The beauty of the New York Aquarium is that there is something for everyone. Take a break from the hustle and bustle of the Coney Island boardwalk and soak up some tranquility with the calming Kelp Forest and Sea Cliffs exhibits. Be delighted by the playfulness of the sea otters in the Sea Cliffs habitat or get up close and personal with one of the aquarium's resident sea turtles. No matter what kind of marine experience you're craving, the aquarium has something to offer.
With a rich history dating back to 1896, the New York Aquarium has been a staple in the Coney Island neighborhood for over a century. Following damage sustained during Hurricane Sandy in 2012, the aquarium underwent extensive renovations and reopened in 2018 better than ever before. The aquarium's focus on conservation, research, and education has helped it become a leader in aquatic research, leaving visitors both entertained and informed about the importance of protecting our oceans.
Don't miss your chance to explore the underwater world at the New York Aquarium. With so much to see and learn, it's an activity that's sure to be a highlight of your visit to Coney Island. Come and be amazed by the beauty and wonder of the ocean right in the heart of New York City.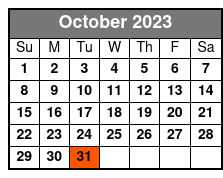 Options:
New York Aquarium Admission Ticket
Available Now until 11/5/2023 View Detailed Schedule
Admission during peak times.
Frequently Asked Questions for New York Aquarium Admission Ticket:
Approximately how long could a customer plan to spend at New York Aquarium Admission Ticket?

Most people spend about 2 hours at this attraction.

Is New York Aquarium Admission Ticket handicap accessible?

Yes.

Is photography & video recording allowed?

Yes.

For what ages is New York Aquarium Admission Ticket appropriate?

Great for all ages.
Book Now!