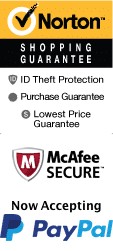 New York: 60-Minute Landmarks Cruise Check in at Boat
299 South St New York City, New York 10002
1-800-987-9852
Chat Now


At SpySCAPE, you'll start by taking a spy test to determine your spy skills and strengths. You'll then explore the seven different galleries, each dedicated to a different aspect of spycraft. Throughout the museum, you'll have the opportunity to put your skills to the test, from cracking codes to navigating a laser maze.

One of the standout galleries at SpySCAPE is the Cyber Gallery, which explores the world of cyber warfare and hacking. Here, you'll learn about famous hacking groups and take on challenges to test your own hacking skills. Another highlight is the Deception Gallery, where you'll explore the art of deception and learn about famous spies who used their skills to infiltrate enemy organizations.

The entire experience at SpySCAPE takes approximately 1.5 to 2 hours. You'll be guided through the galleries by a personal agent, who will provide insights and context throughout your journey. The museum is located in Midtown Manhattan and is easily accessible by public transportation.

Founded by former intelligence professionals and award-winning designers, SpySCAPE provides a unique and informative experience that will appeal to both adults and children. In addition to the museum exhibits, SpySCAPE also offers a variety of spy experiences, including team-building activities and escape rooms.

Whether you're a fan of spy movies or have a fascination with history and technology, SpySCAPE is an activity you won't want to miss during your visit to New York City. So put on your spy hat and get ready for a thrilling adventure!
Book Now!