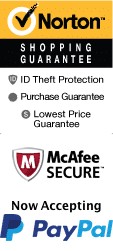 Midtown NYC Photo Safari
180 Madison Ave New York City, New York 10016
1-800-987-9852
Chat Now
If you're looking to explore New York City in a unique and memorable way, consider taking part in the Midtown NYC Photo Safari. Led by experienced and knowledgeable photographers, this walking tour will guide you through some of the city's most iconic landmarks, giving you the opportunity to capture stunning photos along the way.

During this tour, you'll start at the majestic Grand Central Terminal, a Beaux-Arts masterpiece filled with intricate details and stunning architecture. From there, you'll explore the surrounding neighborhood, taking in the sights and sounds of Midtown Manhattan. Your guides will point out the best angles and perspectives for taking photos, as well as offering tips and advice on composition and lighting.

As you continue on your journey, you'll come across famous landmarks such as the Chrysler Building, Bryant Park, and the New York Public Library. Each location offers a unique opportunity to snap some unforgettable photos, whether it's the Chrysler Building's Art Deco spire or the charming greenery of Bryant Park.

The Midtown NYC Photo Safari typically lasts about two and a half hours, giving you plenty of time to explore each location and take plenty of photos. The tour is designed for photographers of all skill levels and all types of cameras, from smartphones to professional-grade DSLRs.

In addition to exploring the city and honing your photography skills, the Midtown NYC Photo Safari also offers a chance to learn some interesting facts and stories about each location. Your guides are not only experienced photographers but also passionate about New York City history, offering insights and tidbits about each landmark that you might not have heard before.

By the end of the tour, you'll have captured some breathtaking photos and gained a deeper appreciation for the beauty and history of Midtown Manhattan. The Midtown NYC Photo Safari is a must-do activity for anyone looking to explore New York City in a unique and immersive way.

Don't miss out on this one-of-a-kind experience – book your Midtown NYC Photo Safari today and be prepared to see the city in a whole new light.
Book Now!