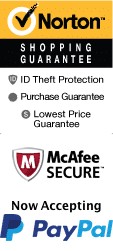 Manhattan Architecture Photography Tour
90 E 42nd St New York City, New York 10017
1-800-987-9852
Chat Now

Small group ensures personal service

Led by a professional photographer

Informative, friendly and professional guide

Editor's Pick

Perfect introduction for first-time visitors

Small-group tour

Duration: 3 hours

Schedule
If you're a lover of exploring and capturing the beauty of architecture, you won't want to miss the Manhattan Architecture Photography Tour. This tour takes place in the heart of New York City, offering you breathtaking views of iconic buildings. Get ready to explore Manhattan from a new perspective on this guided 2.5-hour tour.

Your tour guide will take you to some of the most popular landmarks in Manhattan, including the Empire State Building, One World Trade Center, and the iconic Flatiron Building. You'll also witness the intricate beauty of lesser-known, yet stunning structures such as the New York Life Building and the Art Deco building of Rockefeller Center.

This is not just a walking tour; it's an opportunity to take some incredible photographs. You'll have the chance to learn how to take stunning pictures of buildings, with tips and tricks from your experienced guide. Whether you're a seasoned photographer or just starting, the Manhattan Architecture Photography Tour is a fantastic way to capture New York City's stunning architecture.

The tour typically lasts 2.5 hours and begins at the Flatiron Building, where your guide will introduce you to the basics of architectural photography. The pace of the tour is perfect for all levels of fitness, and the walking distance is less than a mile. Don't forget to dress comfortably and bring your camera, as you'll have plenty of opportunities to snap amazing photos.

New York City's skyline has undergone significant changes throughout its rich history. The tour offers a glimpse into this evolution, from the iconic Art Deco buildings of the early 20th century to the modern skyscrapers that adorn the cityscape today.

Take a break from the hustle and bustle of the city and immerse yourself in the beauty of Manhattan's architecture. This is a unique and memorable way to experience the city, and you won't want to miss out.

In conclusion, the Manhattan Architecture Photography Tour is the perfect way to explore some of New York's most iconic landmarks while also learning about the art of architectural photography. This tour offers excellent insight into the city's history and architecture, and it's an experience that you'll never forget. Make sure to book your spot today and get ready to capture some incredible photos!
Book Now!