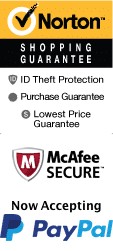 Iconic New York Photography Tour
180 Madison Ave New York City, New York 10016
1-800-987-9852
Chat Now

Led by a professional photographer

Editor's Pick

Explore the local streets on a walking tour of the city

Small group ensures personal service

Perfect for all ages and skill level

Likely to Sell Out

Duration: 2 hours 30 minutes

Schedule
Looking to capture the iconic sights and stunning architecture of New York City? Then pack your camera bag and take a journey with the Iconic New York Photography Tour. This tour brings you to iconic sites in the city, including the Brooklyn Bridge, Central Park, and Times Square, where you'll capture the perfect shot of New York's most beloved landmarks.
The tour begins at Central Park, which covers a sprawling 843 acres of land in the heart of Manhattan. You will explore some of the most iconic scenes in Central Park, including the Bethesda Fountain, Bow Bridge, and Cherry Hill. After exploring Central Park, the tour takes you to the world-famous Flatiron Building, where you will have the opportunity to capture some stunning architectural shots.
Next, the tour guides you to the High Line, the elevated park that was once a railroad line, where you will catch a glimpse of New York's skyline. The tour then moves on to the Brooklyn Bridge, where you can take in breathtaking views of Lower Manhattan and the East River. The tour concludes in Times Square, where you will have the chance to photograph the dazzling lights that make this iconic landmark one of the most photographed places in the world.
The Iconic New York Photography Tour is perfect for both amateurs and professionals in photography. The tour guides have a deep knowledge of the city and its landmarks, and they will offer you unique insights into the city. The tour lasts for approximately four hours, and while the walk is leisurely, comfortable shoes are recommended.
Aside from the phenomenal sights, the tour provides ample amounts of useful photography techniques and expert tips to help you capture the perfect photograph. You'll learn about framing, composition, and the best angles to capture the perfect shot.
As you snap some of the most remarkable landmarks in the world, your guide will share insights on each location's history, creating an even more profound understanding and appreciation of the city. Whether you are a native New Yorker or visiting for the first time, the Iconic New York Photography Tour is an excellent way to experience the city, capture some stunning photographs, and discover the fascinating stories behind some of the most famous landmarks.
Don't miss this perfect chance to capture the essence of New York City, create your portfolio, and become a better photographer with the Iconic New York Photography Tour. Join this unforgettable experience and create memories that will last a lifetime.
Book Now!