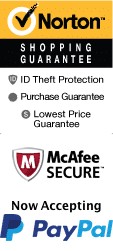 Highlights of the Met Museum Tour
1000 5th Ave New York City, New York 10028
1-800-987-9852
Chat Now
If you're looking for an unforgettable experience, the Highlights of the Met Museum Tour in New York City is a must-see. Located in the heart of Manhattan, the Metropolitan Museum of Art is one of the world's most prestigious cultural institutions, and this tour offers an in-depth exploration of its most significant pieces.

This guided tour lasts approximately two hours and is led by an expert art historian who will take you through the museum's galleries, sharing stories about the ancient treasures, contemporary pieces, and the Met's iconic American Wing. You'll enjoy an intimate viewing of paintings, sculptures, and decorative arts from around the world, with a detailed exploration of significant highlights such as the Great Hall, the Temple of Dendur, and the European Sculpture and Decorative Arts Galleries.

During this small group tour, you'll learn about the cultural significance of each of the pieces on display, with insights into the techniques used by artists to create them and the stories behind the pieces. You'll also hear about the incredible history of the Met Museum, dating back to its founding in 1870, which has since become a cultural mecca with over 5,000 years of art and history to explore.

The Met Museum is an enormous space, and many visitors find it challenging to navigate alone. With this tour, you can relax and let the tour guide take the lead, allowing you to take in all the art and artifacts without fumbling with a guidebook or map. The tour covers ground quickly, and you'll have ample time to take in all the details of each piece without feeling rushed.

With its unparalleled collection, The Met Museum is one of the world's most famous cultural institutions and a must-see, so why not visit with an expert? This tour is perfect for art enthusiasts, history lovers or any visitors who want to gain a deeper appreciation of the art and the incredible story behind the Met.

In conclusion, the Highlights of the Met Museum Tour is a unique experience, perfect for travelers looking for a world-class cultural adventure in the heart of Manhattan. With the opportunity to explore the Met's iconic collections with a knowledgeable expert, visitors can make the most of their time in this incredible museum. Don't miss out- book your spot today!
Book Now!