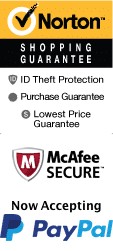 Harlem Walking Tour of Mount Morris Park Historic District with Lunch
145 W 122nd St New York City, New York 10027
1-800-987-9852
Chat Now

Perfect introduction for first-time visitors

Excellent value for money

Lunch included

Informative, friendly and professional guide

Family friendly

Soak up the atmosphere on a walking tour

Duration: 3 hours

Schedule
Looking for a unique and culturally enriching experience during your visit to New York City? Look no further than the Harlem Walking Tour of Mount Morris Park Historic District with Lunch! This three-hour guided tour of one of the most vibrant and historic neighborhoods in the city will leave you with a deeper appreciation for the rich cultural traditions that have shaped Harlem's unique identity.

Your journey through the historic district begins at Mount Morris Park, a beautiful and peaceful oasis in the heart of Harlem. With your knowledgeable guide leading the way, you'll wander through the streets and admire the gorgeous brownstones and stately townhouses that line them. Along the way, you'll learn about the district's intriguing history and hear stories about its most notable residents, both past and present.

As you explore the neighborhood, you'll also have the chance to sample some of Harlem's finest cuisine. Your tour includes a delicious lunch at one of the area's most popular restaurants, where you'll enjoy a variety of dishes that reflect the area's diverse culinary traditions. From soul food to Caribbean cuisine, this food tour will give you a true taste of Harlem.

But the highlight of the tour is undoubtedly the chance to explore some of the most important cultural landmarks in Harlem. From the iconic Apollo Theater to lesser-known but equally fascinating sites like the Marcus Garvey Park Amphitheater and the Harlem Fire Watchtower, you'll gain a deeper appreciation for the important role that this vibrant and creative community has played in shaping American culture.

Throughout the tour, your guide will share their personal stories and insights, giving you a glimpse into what it's like to be a part of this vibrant community. With plenty of opportunities to ask questions and interact with locals, you'll come away from the tour feeling like you've made new friends and gained a deeper understanding of what makes Harlem so special.

In summary, the Harlem Walking Tour of Mount Morris Park Historic District with Lunch is a must-do activity for anyone looking to experience the rich culture and history of this amazing neighborhood. So why wait? Book your tour today and get ready to be swept away by the charm, beauty, and creativity of Harlem!
Book Now!