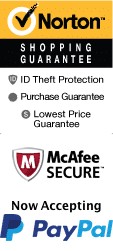 Hamilton & Washington in New York City: Secrets of the Past
1 Bowling Green New York City, New York 10004
1-800-987-9852
Chat Now
Are you a fan of the musical Hamilton and also happen to be visiting New York City? Then you are in for a treat! The "Hamilton & Washington in New York City: Secrets of the Past" tour is a must-see experience.
This tour, which lasts for approximately two hours, will take you to historical sites and landmarks important to the American Revolution. Led by a knowledgeable tour guide, you'll visit locations such as the graves of Alexander Hamilton and his wife Eliza, Trinity Church, and the New York Stock Exchange among others. You'll also learn about the relationship between Hamilton and George Washington, both vital figures in the establishment of the United States.
The tour is primarily on foot, so come prepared with comfortable walking shoes and weather-appropriate clothing. You'll also want to bring a camera to snap photos of the beautiful architecture and landmarks you'll visit.
One of the highlights of the tour is the visit to Fraunces Tavern, where Hamilton and Washington famously shared a meal after the war. Here, you will have the opportunity to engage in historically accurate re-enactments of conversations between the two founding fathers.
Hamilton & Washington in New York City: Secrets of the Past is perfect for history buffs and fans of Hamilton alike. You'll be entertained while learning about the rich history of the American Revolution and getting an inside look at the city's past.
Overall, this tour is an excellent way to spend a couple of hours in the city. Immerse yourself in history, walk the same streets as Hamilton, and learn about the United States' founding all in the heart of New York City. Don't miss out on this unique and exciting experience!
Book Now!