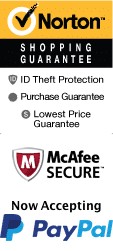 Guided Admission to Modern Art and Metropolitan Museums in NYC
1000 5th Ave New York City, New York 10028
1-800-987-9852
Chat Now
Are you looking for a unique and enriching experience in New York City? Look no further than the Guided Admission to Modern Art and Metropolitan Museums. Located in the heart of the city, this activity offers visitors a chance to explore two incredible museums in one day with the assistance of an experienced guide.

After a brief introduction and opportunity to grab a coffee or snack at the onsite cafes, the tour first begins at the Museum of Modern Art (MoMA). The MoMA boasts one of the world's finest collections of modern and contemporary art, with over 200,000 artworks. The tour includes highlights such as Vincent van Gogh's The Starry Night, Pablo Picasso's Les Demoiselles d'Avignon, and Salvador Dali's The Persistence of Memory, among other iconic pieces. The guide will provide fascinating insights into the works and artists themselves, making for an engaging and educational visit.

Next stop is the Metropolitan Museum of Art, located just a short walk away. This museum is one of the largest and most comprehensive art institutions in the world, featuring works from every corner of the globe and spanning 5,000 years of art history. The guided tour will showcase some of the museum's hidden gems and iconic pieces, such as the ancient Egyptian Temple of Dendur, Rembrandt's Portrait of a Young Woman, and Jean-Auguste-Dominique Ingres' Madame Moitessier, to name a few. The guide will also provide historical context and fun facts about the works and artists.

The tour typically lasts around six hours and requires comfortable walking shoes, as visitors will traverse both museums on foot. However, the experience is well worth it for art-lovers and history buffs alike. This tour is ideal for solo travelers, couples, or small groups looking for a curated and informative tour of two of the world's most renowned art museums.

Both the Museum of Modern Art and the Metropolitan Museum of Art have played significant roles in shaping the art world, and this guided admission tour is the perfect way to experience them both. With the help of a knowledgeable guide and the opportunity to see some of the world's most iconic and transformative works of art, this activity is sure to delight and inspire.

In conclusion, if you are in New York City and would like to experience a guided tour of two of the world's most renowned museums, the Guided Admission to Modern Art and Metropolitan Museums is the perfect activity for you. The tour offers access to the finest works of art in the world, with an emphasis on education and enrichment. Book your spot today and explore the cultural gems of the Big Apple!
Book Now!