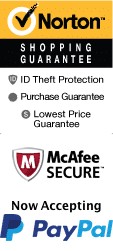 Greenwich Village Comedy Club
99 Macdougal St New York City, New York 10012-5031
1-800-987-9852
Chat Now
Get ready for a night filled with laughter, entertainment, and good vibes. Welcome to the Greenwich Village Comedy Club, located in the heart of Greenwich Village, New York City. This stand-up comedy club is known for its intimate atmosphere and friendly service, making it a must-visit spot for locals and tourists alike.

The Greenwich Village Comedy Club features a variety of comedians, with each night offering a different line-up of talented entertainers. You never know who might take the stage, with performers ranging from up-and-coming stars to seasoned veterans. Their acts cover a range of topics, with observational humor, political satire, and one-liners all making an appearance. With an affordable cover charge, you get access to a show that provides a memorable experience and is sure to leave you laughing long after the curtains have closed.

As you take your seat in this intimate venue, get ready to immerse yourself in what is sure to be a memorable experience. The atmosphere is cozy and inviting, with dim lighting and an intimate setting that enhances the performance. You'll get up close and personal with the comedians, making for a truly unique experience.

The Greenwich Village Comedy Club is located in a lively neighborhood with plenty of things to see and do. Whether you're grabbing dinner before the show or exploring the area afterwards, Greenwich Village is full of hidden gems waiting to be discovered. This comedy club is a perfect way to spend an evening out with friends or a fun date night.

The Greenwich Village Comedy Club has a rich history and has been a staple of the comedy scene in New York City for years. Many famous comedians have taken the stage here, including Jerry Seinfeld, Jim Gaffigan, and Bill Burr. The club has also been featured in a number of TV shows and movies, cementing its place as a cultural icon in New York City.

In summary, the Greenwich Village Comedy Club is a must-visit destination for anyone looking for a night filled with laughter and entertainment. With a rotating cast of comedians, an intimate atmosphere, and a prime location, it's a perfect choice for anyone looking for a unique and memorable night out. Don't miss out on this unforgettable experience!
Book Now!