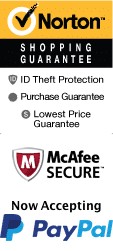 Gossip Girl Tour
59th Street and 7th Avenue New York City, New York 10019
1-800-987-9852
Chat Now
Experience the glitz and glamour of New York City with the Gossip Girl Tour, an exciting journey through the elite Upper East Side of Manhattan, featured in the hit TV show Gossip Girl. This three-hour bus tour will take you to the iconic locations seen on the show, and you'll get a behind-the-scenes look at the locations that made Gossip Girl a sensation.

The Gossip Girl tour is a top-rated activity in New York City. You'll discover the Upper East Side's fashionable boutiques and some of the city's most luxurious and historic landmarks, including the Metropolitan Museum of Art and Central Park. You'll see the sites from the famous "Constance Billard School for Girls," including the steps of the Metropolitan Museum of Art, where Blair Waldorf and her entourage often strolled.

As you ride through the city, your guide will share fun facts and trivia about the show and its cast. You'll find out about the show's on-location filming, the real-life inspiration for the characters, and insider stories about the cast and crew. You will also learn about the experience of being an extra on the show.

The tour will drop you off at the Palace Hotel, which served as the show's secondary filming location. You'll have plenty of time to take pictures and explore the glamorous hotel, just like Blair and Chuck Bass. You don't want to miss the opportunity to sit on the same iconic throne as Queen B.

In addition, you will travel to the famous Empire Hotel, which served as the setting for Chuck Bass' penthouse suite, and the location of many other important scenes on the show. You'll also see the beautiful brownstones of the Upper East Side, including the townhouse that served as the exterior of Blair's apartment.

The Gossip Girl Tour is perfect for fans of the show, as well as those who want to get a glimpse into the fabulous lives of the Upper East Side elite. You'll feel like you're a part of the show, as you travel through the streets of New York, seeing the city in a whole new perspective.

In conclusion, the Gossip Girl Tour is the perfect way to spend an afternoon in New York City. Whether you're a fan of the show or just want to see some of the city's iconic landmarks, you'll have a blast on this three-hour tour. See the city through the eyes of your favorite characters and experience the lifestyle of the Upper East Side elite. Book your tour today and start living the Gossip Girl life!
Book Now!