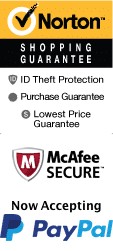 Gossip Girl Sites Tour
455 Madison Ave New York City, New York 10022
1-800-987-9852
Chat Now

Duration: 3 hours

Guided Tour Takes Approximately 2 Hours

Appropriate for All Ages

Cameras are Permitted

Gift Shop On-site

Schedule
Where you a fan of the show Gossip Girl.? If you are staying downtown New York for a few days, come see us and be the first to book your Gossip Girl Sites Tour.
On the 3 hour Gossip Girl adventure, you will get to enjoy a day pretending to be Manhattan's elite. The guided bus tour will be 3 hours long, and get a chance to experience the life of Blair, and Serena on their prep school teenage days. The tour is now available twice during the day, 10 am and 2 pm from May to December, and can be booked online or by giving us a call. Once fully booked remember to keep the print out or electronic ticket with you presented at the arrival on the bus.
During the tour our guests will have a chance to explore all the locations that were used for the filming of the show. Continuing the bus ride, the guide will give our guests all the the behind the scenes info for the shows facts of the cast, and crew. Our guests will also be able to visit places like The Chuck Bass Hotel, the home of both the Bass and Van der Woodsen and Blair Waldorg. The bus will also make a few stops for our guests to be able to shop like the Henri Bendel, or the famous Humphrey's bakery, and last of all the bus will drive by the famous movie theater where Serena and Dan had their date.
If you have any more questions feel free to gives us a call, come and join us for this tour of Manhattan's Elite!!!
Experience a day in the life of Manhattan's elite on the Gossip Girl TV Sites tour! Enter the playground of the privileged prep school teens on a brand new tour of more than 30 Gossip Girl Sites that were used on the hit TV series.
Follow the path of Serena, Blair, Chuck, Dan, Vanessa and Nate on this three hour guided bus tour that goes to locations that were used in filming the hit TV series. Discover behind the scenes information and little known facts about the cast and crew of Gossip Girl from local New York City actors and actresses who are the guides on this exciting tour.
Visit the hotel, home to the Bass and Van der Woodsen families, where so many of the scenes from Gossip Girl take place
Be 'spotted' by that most ubiquitous blogger at the Constance Billard School for Girls/St. Jude School for Boys
See the lavish Fifth Avenue building that Blair Waldorf calls home
Shop at Henri Bendel where Blair and Serena shop
Sample a treat from the Humphrey's favorite bakery
Pass by the movie theater where Serena stood Dan up for their date.
Book Now!