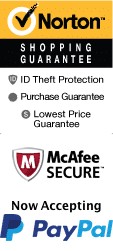 Ghosts of New York Walking Tour

Explore the local streets on a walking tour of the city

Fully narrated tour

Informative, friendly and professional guide

Tour is wheelchair accessible

Duration: 2 hours

Schedule
The tour begins by telling the story of a potentially haunted space on a dark and stormy night. What we find is an elaborate, Victorian-era dream world where the stories never end. From there renters will journey down cobble pavements, through secret passages and doorways that lead to even more mysteries. As you step into this time machine, you will experience the history of New York through ghostly stories, supernatural occurrences and true life accounts that have been passed down from generation to generation in some cases for hundreds of years.
The activities include: A tour of a haunted space that provides the perfect backdrop for a ghost story. New York has no shortage of haunted locations, and our historians have researched the most prolific stories that bring out the spine chilling chills in even the most skeptical and fearless of you. Stories will be shared while guests are immersed in a cold & foggy environment designed to wet your appetite for what's to come. Guests will be given the opportunity to experience a simulated haunting using state of the art special effects, sound and lighting technology. The evening will conclude with a Q&A session with our historians who will provide insight into the most haunted places in New York.
The tour is $40 per person; it lasts approximately 2 hours and is scheduled on Friday and Saturday nights at 8:00 pm & 10:00 pm. The meeting place is on the corner of Canal Street & Lafayette Street in front of Trinity Place Cafe.Food and drinks such as pizza and beer are available for purchase. Reservations are recommended for parties of 5 or more.
In conclusion, Ghost of New York Walking tour is the perfect spooky event for your night out.
Book Now!