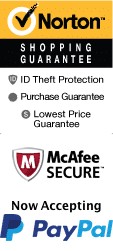 Gangsters and Ghosts Tour in NYC
24 Mulberry St New York City, New York 10013
1-800-987-9852
Chat Now
Discover the hidden underworld of New York City on the Gangsters and Ghosts Tour located in the heart of the city. Experience the eerie presence of ghosts combined with the history of notorious gangsters such as John Gotti and Al Capone. This tour provides an insight into a captivating and treacherous world of organized crime.
Step back in time and witness the infamous sites where criminals known to have committed murders, heists, and extortion once roamed. The 2.5-hour tour is expertly led by a knowledgeable guide who will take you through the tantalizing criminal histories of the city. Along the way, stop to take photographs of critical landmarks like the Bowery Savings Bank, which was the scene of the largest bank robbery in US history. You'll also view sites like Hotel St. James, familiar from movies like "The Godfather," where you'll learn of the shady dealings of the city's most feared mobsters.
Discover the chilling tales of haunted landmarks and witness firsthand the unexplained phenomena that have occurred throughout New York City's history. Listen to the spine-tingling stories of infamous mobsters who were said to walk the halls of prominent sites like the New Amsterdam Theatre, once owned by the legendary Ziegfeld, who notoriously fell to his death from the rooftop.
The tour provides a comprehensive and compelling look at criminal history, making it a must-do activity to do while in New York City. We recommend wearing comfortable shoes and dressing appropriately, as the tour involves a moderate amount of walking. Don't forget to bring your camera to capture every moment of this unique and exhilarating tour.
Overall, this experience is a perfect blend of fun and education, making it an exciting option for thrill-seekers and crime fanatics alike. By the end of the tour, you'll have a new appreciation for New York's criminal underbelly. Don't miss out on this opportunity, book your Gangsters and Ghosts Tour now and get ready for an exhilarating journey unlike any other.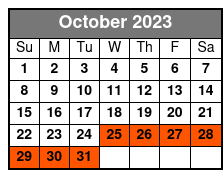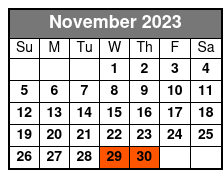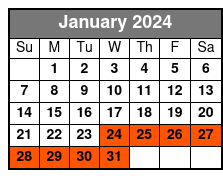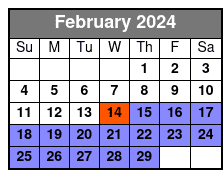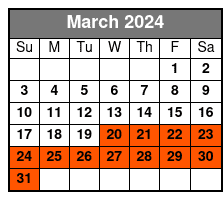 Book Now!