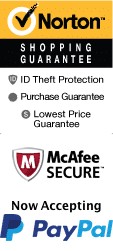 Fully Escorted Ellis Island Statue and 911 Memorial Pools
24 State St New York City, New York 10004
1-800-987-9852
Chat Now
Experience a fully escorted tour of three iconic New York City landmarks with the Ellis Island, Statue of Liberty, and 9/11 Memorial and Pools excursion. This five-hour tour takes you through some of the most historic and memorable sites in the city.
First, you'll head to Battery Park to board the ferry to Liberty Island and see the Statue of Liberty up close. Your knowledgeable guide will share fascinating information about Lady Liberty's history and construction, as well as the role she has played in American culture over the years. You'll have plenty of time to take photos and explore the statue's museum before heading to the next stop on your tour.
After a short ride on the ferry, you'll land on Ellis Island and begin a tour of the historic immigration center. Your guide will take you through the Great Hall and other exhibits, sharing stories of the millions of immigrants who came to America through this gateway between 1892 and 1954. The tour also includes a visit to the American Immigrant Wall of Honor, where you can search for your ancestors' names.
Finally, you'll head downtown to the 9/11 Memorial and Pools. Here, you'll see the reflecting pools and the inscriptions of the nearly 3,000 names of those who lost their lives in the terrorist attacks of September 11, 2001. Your guide will provide context and history of the events of that day, as well as share stories of the heroes who saved countless lives.
This fully escorted tour provides a convenient and informative way to see three of the most important landmarks in New York City. Not only will you see amazing sights and learn about history, but you'll also have a guide to provide context and answer any questions you may have.
Explore the rich history of New York City on the Fully Escorted Ellis Island, Statue of Liberty, and 9/11 Memorial and Pools tour. This five-hour excursion is packed with interesting stories and unforgettable experiences that you won't want to miss. Book your tour today and discover the magic of these iconic sites.
Book Now!