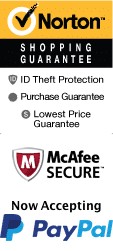 Fifth Avenue Gilded Age Mansions Walking Tour
768 5th Ave New York City, New York 10019
1-800-987-9852
Chat Now
Immerse yourself in the opulence and glamour of the Gilded Age as you walk along Fifth Avenue in New York City on the Fifth Avenue Gilded Age Mansions Walking Tour. As you stroll along the iconic avenue, your knowledgeable guide will share fascinating stories and insights about the extravagant mansions built by some of America's wealthiest families during the late 1800s and early 1900s.

The highlight of this tour is undoubtedly the magnificent mansions that line the avenue, each a testament to the luxury and excess of the era. You'll see the Vanderbilt Mansion, once home to railroad magnate Cornelius Vanderbilt II and now the site of the Cooper Hewitt Smithsonian Design Museum, as well as the opulent Cartier Mansion, which has been a fixture on Fifth Avenue since 1917. Other mansions you'll see include the iconic Chateau Frontenac and the ornate Villard Houses.

As you walk between the mansions, you'll also learn about the history of the avenue, from its origins as a residential street for wealthy families to its current status as a high-end shopping and tourist destination. You'll pass by notable landmarks such as St. Patrick's Cathedral and Rockefeller Center, and your guide will point out lesser-known gems along the way.

The tour lasts approximately two hours and covers about a mile and a half of walking, so comfortable shoes and weather-appropriate clothing are recommended. This tour is perfect for history buffs, architecture enthusiasts, and anyone looking to explore an iconic New York City neighborhood.

In addition to the stunning mansions and historical landmarks, this tour offers a glimpse into the lives of some of America's most famous families and the excesses of the Gilded Age. Learn about the Vanderbilt family's rise to wealth and power, the Cartier family's influence on the world of luxury goods, and the secrets behind the Villard Houses' stunning architecture.

Overall, the Fifth Avenue Gilded Age Mansions Walking Tour is a must-see for anyone visiting New York City. Whether you're a fan of history, architecture, or just love to explore new neighborhoods, this tour is sure to leave you with a greater appreciation for the city's rich cultural heritage. Don't miss out on this unique and exciting opportunity to step back in time and experience the glamour and excess of the Gilded Age firsthand.
Book Now!