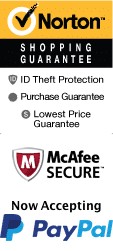 Ellis Island & American Immigration Tour
4 Whitehall St New York City, New York 10004
1-800-987-9852
Chat Now
The Ellis Island American Immigration Tour is a must-see for those interested in the history of American immigration. Located in New York City, this guided tour gives visitors the opportunity to explore the very place where millions of people arrived in America between 1892 and 1954.
During the tour, visitors will get the chance to see the immigration facilities, including the Great Hall, where people were processed, and the Stairs of Separation, where families were separated. The tour also includes access to the recently restored second-floor hospital complex. Visitors will learn about the process of immigration, the stories of those who came through Ellis Island, and the ways in which immigration has shaped America.
This attraction typically takes around 2-3 hours to complete, and visitors will have a knowledgeable guide to show them around. The tour involves some walking, but there are plenty of restrooms and benches available for those who need them. The tour is suitable for all ages, although younger children may not find it as engaging as older ones.
Ellis Island itself is situated in the New York Harbor and can be reached by ferry. As well as the Immigration Museum, visitors can also explore the Statue of Liberty, which is located on nearby Liberty Island.
Ellis Island holds an important place in American history, with over 12 million immigrants passing through its doors. The museum's exhibits include photographs, artifacts, and personal stories of those who came to America looking for a better life. Visitors can see restored rooms, such as the dormitories, where newly arrived immigrants would stay, and the Registry Room, where people would register and be processed.
Overall, the Ellis Island American Immigration Tour is an educational and eye-opening experience for those interested in American history. The stories of the immigrants who came through here offer an inspiring reminder of the value of perseverance and hard work in the pursuit of the American Dream. Don't miss the opportunity to learn about these inspiring stories at this iconic attraction.
Book Now!