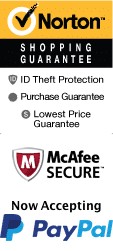 Deluxe 2 Hours Central Park Pedicab Tour
59 Street and 7th avenue New York City, New York 10019
1-800-987-9852
Chat Now
If you want the ultimate way to explore Central Park and see the sights while traveling in style, then a Deluxe 2 Hours Pedicab Tour is just what you need. We'll take you around the iconic locations of Central Park, while our experienced guides will make sure that your sightseeing experience is enjoyable, informative, and hassle-free. So book today and get ready for an unforgettable tour of New York's most beloved park – with luxury seating and unbeatable views.
Explore one of the most iconic spaces in New York City, the Central Park Pedicab Tour! This tour gives you a unique and intimate experience of Central Park and allows you to take it all in for two hours. Discover the history, culture, and beauty of this urban oasis from the comfort of your pedicab. Let your guide nourish you with fascinating facts and stories as you enjoy all these amazing park offers.
Are you looking for the most enjoyable way to tour Central Park? Look no further than our Deluxe 2-hour Central Park Pedicab Tour! A pedicab is an eco-friendly option that will give you the best views of the park while providing knowledgeable guides to answer any questions you may have. Discover the beauty of America's most iconic park with us today.
When exploring nature's wonders in the Big Apple, what better way to do it than with a 2-hour Central Park pedicab tour? Discover some of New York City's most stunning sights with this deluxe guided tour and make your trip to NYC one to remember. Get ready for an unforgettable experience as you explore Central Park from a unique perspective.
Take a break from your busy city life and explore the sights and wonders of Central Park with the Deluxe 2 Hours Central Park Pedicab Tour. This two-hour tour features carefully crafted routes to cover the best photo hotspots in the park, narrated by a local guide who will share stories and facts about each location. So grab your cameras, pack your picnic basket, and enjoy an unforgettable experience of NYC's most treasured park!
Book Now!