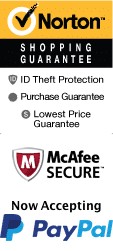 Classic 1 Hour 30 Mins Central Park Pedicab Tour
200 Central Park South New York City, New York 10019
1-800-987-9852
Chat Now
Get ready to pedal your way through the iconic Central Park in the comfort of a pedicab, one of New York's popular modes of transportation. This Classic 1 Hour 30 Mins Central Park Pedicab Tour starts near the famous Central Park Zoo, and takes you through the breathtaking sights and sounds of the park in a stylish and eco-friendly vehicle.
As you hop onto your comfortable, cushioned seat, your adventurous ride begins. Covering almost 3.5 miles, the guide will take you through the winding paths of Central Park, letting you experience the beauty of New York's largest park in an intimate and unique way. From the picturesque Central Park lake, Bethesda Fountain, Central Park Zoo, to the popular Cherry Hill, this tour ensures that you won't miss any of Central Park's classic landmarks. You'll also learn some fascinating stories and facts about the park and its history from your knowledgeable guide.
This tour is perfect for all ages and fitness levels, as the pedicab takes care of all the hard work, allowing you to simply sit back and enjoy the sights. The guide will also make sure to stop for pictures at some of the most photogenic spots, so you can take away some unforgettable memories.
Central Park has a special place in the hearts of New Yorkers and is one of the most visited places in New York. This pedicab tour offers you a relaxed, comfortable, and unique way to experience the park and its beauty in full glory, taking in the stunning natural scenery and landmarks up close.
Central Park has a rich history, from its conception to the modern-day, and has been featured in many movies and TV shows. Many people come to New York city to experience the iconic park made famous in pop culture and media. This tour is a perfect way to get an up-close and personal look at the history, architecture, and green spaces of the world-famous park.
In conclusion, the Classic 1 Hour 30 Mins Central Park Pedicab Tour offers an unforgettable experience that everyone must enjoy while in New York City. Whether you're a first-time visitor or a local, this tour provides a new perspective on one of the world's most famous parks. The beautiful sights, the rich history, and the comfortable pedicab ride make this tour an experience you'll never forget. Don't miss out on this fun-filled journey and book your tickets today!
Book Now!