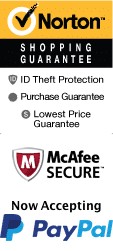 Central Park and Upper East Side Walking Tour
768 5th Ave New York City, New York 10019
1-800-987-9852
Chat Now

Get inside tips from a local

Pickup from a centrally located meeting point

Soak up the atmosphere on a walking tour

Informative, friendly and professional guide

Duration: Flexible
(2-3 hours)

Schedule
Take a journey through one of the most famous parks in the world with the Central Park and Upper East Side Walking Tour. Located in the heart of New York City, this tour offers an exciting way to soak up the beauty, history, and culture of Central Park and the surrounding areas. During this three-hour tour, you'll get to marvel at the stunning skyscrapers, picturesque gardens, and historic landmarks that the Big Apple is famous for.

The tour begins at the southern end of Central Park, where you'll be greeted by a knowledgeable guide who will lead you on a walk through the park's most stunning sights. As you stroll through the park, your guide will share fascinating stories about its history and design, pointing out notable landmarks such as Cleopatra's Needle, the Bethesda Terrace, and the Great Lawn.

From there, the tour will take you to some of the most iconic sites of the Upper East Side. You'll get to view the luxurious Cornelius Vanderbilt II Mansion and the elegant Plaza Hotel, both famous for their opulence and stunning architecture.

Throughout the tour, you'll have the opportunity to explore the exquisitely designed gardens, awe-inspiring fountains, sculptures, and historic bridges that make Central Park such an attractive destination. The Central Park and Upper East Side Walking Tour requires guests to walk for approximately two and a half miles, so wear comfortable shoes and clothing.

This exciting tour of New York City's most famous places is suitable for all ages, families, and couples looking to explore the beauty of Central Park and Upper East Side. It is a perfect way to experience the city's landmarks and breathtaking scenery without worrying about planning and navigating the city's busy streets.

Don't miss a chance to enjoy the Central Park and Upper East Side Walking Tour while in New York City. You'll be sure to leave with unforgettable memories of this unique experience, perfect for anyone who loves a leisurely and insightful stroll.

In conclusion, the Central Park and Upper East Side Walking Tour gives you the chance to immerse yourself in the city's beauty and magnificence. Book your tickets today and get ready to explore the most breathtaking sights that New York City has to offer.
Book Now!