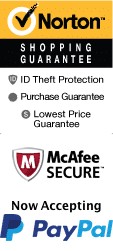 Central Park Walking Tour
7TH AVE & Central Park S New York City, New York 10019
1-800-987-9852
Chat Now
If you're planning a trip to New York City, make sure to take a Central Park Walking Tour. This 2-hour tour is perfect for those who want to explore the iconic landmarks and hidden gems of Central Park while learning about its fascinating history.
Your tour will begin at Central Park South, where you'll be greeted by your knowledgeable guide. Once your group is ready, your guide will lead you on a leisurely stroll through the park. Along the way, you'll see famous landmarks such as the Bethesda Fountain, Cherry Hill, and the Conservatory Garden.
This walking tour is suitable for all levels of fitness, as the pace is relaxed and there are several stops along the way to take photos and hear interesting stories about the park. The tour covers approximately 2 miles of walking, but there are many benches and seating areas along the way if you need to take a break.
As you walk through the park, you'll learn about its history and design, as well as its role in pop culture. Your guide will tell you fascinating stories about famous movies that were filmed in the park and the celebrities who frequent it.
One of the highlights of the tour is visiting the pond where the famous ice skating scene from "Home Alone 2" was filmed. You'll have the opportunity to take photos in the exact spot where Kevin McCallister falls into the icy water.
Another highlight is visiting Bow Bridge, the stunning cast iron bridge that has been featured in several movies and TV shows. Your guide will tell you about the bridge's history and the romantic proposals that have taken place on it.
In summary, the Central Park Walking Tour is a must-do activity for anyone visiting New York City. You'll get to see the park's most famous landmarks and hidden gems while learning about its fascinating history and role in pop culture. So put on your walking shoes and join us for an unforgettable experience!
Book Now!