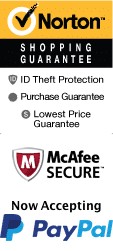 Central Park Secrets And Highlights
10 W 60th St New York City, New York 10023
1-800-987-9852
Chat Now
Looking for a one-of-a-kind way to explore the beautiful scenery of Central Park? Look no further than Central Park Secrets and Highlights, a guided walking tour that will take you off the beaten path and reveal secrets and hidden gems throughout the park.

During this approximately two-hour tour, you will have the chance to see some of the most iconic sights in Central Park, including Bethesda Fountain, Strawberry Fields, and the Central Park Zoo. However, the real magic of the tour lies in the less-traveled areas of the park that your knowledgeable guide will introduce you to. From hidden waterfalls to quiet gardens, you'll discover the beauty of Central Park beyond the typical tourist destinations.

Throughout the tour, your guide will provide in-depth information about the history of the park, including its creation in the mid-19th century and the ways it has transformed over time. They'll also share interesting anecdotes about movie scenes that have been filmed in the park, famous musicians who have played concerts there, and more.

Adventurers can expect to walk around 2 miles during the tour, so it's recommended to wear comfortable shoes. The tour operates rain or shine, so guests should also come prepared with weather-appropriate attire.

By the end of the tour, you'll have a newfound appreciation for the natural beauty of Central Park and a deeper understanding of its rich history. Don't miss out on this opportunity to get up close and personal with one of New York City's most beloved landmarks.

In summary, Central Park Secrets and Highlights is an unforgettable walking tour that will take you on a journey through the hidden gems of Central Park. With a knowledgeable guide to lead the way, you'll explore everything from the most iconic sights in the park to lesser-known areas that will take your breath away. Don't miss out on this opportunity to discover the beauty and history of Central Park!
Book Now!