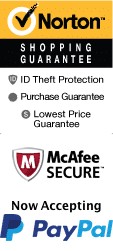 Central Park Private Bike Tour
203 W 58th St New York City, New York 10019
1-800-987-9852
Chat Now
Experience the beauty and tranquility of New York City's most famous urban oasis with the Central Park Private Bike Tour. Located in the heart of the city, Central Park offers a unique escape from the hustle and bustle of everyday life. This immersive bike tour invites you to discover its lush greenery, scenic views, and iconic landmarks.

The tour begins with a private meet and greet with your personal guide at the bike rental station who will get you all geared up for your ride. Once fully outfitted, you'll set off on a leisurely 2-hour ride through the expansive terrain. Your knowledgeable guide will lead you through the park's winding paths while sharing interesting facts about its history and architecture.

As you glide through the park, you'll encounter many highlights along the way including the picturesque Bethesda Fountain, the historic Bow Bridge, and the famous Strawberry Fields memorial. The tour also includes stops at the Central Park Zoo, Conservatory Garden, and the Belvedere Castle for photo opportunities and a chance to rest and stretch your legs.

Central Park is a sprawling 843-acre playground that offers something for everyone. Whether you're a resident or a visitor, this bike tour is a must-do activity that showcases the park's most popular attractions while providing a unique and captivating experience.

History abounds in Central Park. Designed in the mid-1800s, the park was the first public landscaped park in the United States. Many of the park's major landmarks, such as the Bethesda Fountain, The Mall, and The Pond, are over 100 years old and bear witness to this storied history.

In summary, the Central Park Private Bike Tour is an unforgettable adventure that's perfect for visitors and locals alike. This fully-guided tour allows you to soak in the beauty of the park while learning about its rich history. Whether you're an experienced rider or a novice, you'll make memories that will last a lifetime as you explore one of the world's most famous parks on two wheels. Book your tour today and prepare to explore the beauty of Central Park in a whole new way.
Book Now!