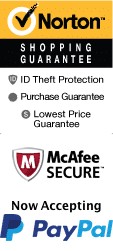 Central Park Picnic with Full Day Bike Rental
56 W 56th St New York City, New York 10019
1-800-987-9852
Chat Now

Enjoy a day away from the hustle and bustle of the city

Ideal choice for families

A la carte lunch included

Duration: Flexible

Schedule
Looking for a way to experience the beauty and tranquility of Central Park in New York City? Look no further than the Central Park Picnic with Full-Day Bike Rental. This activity allows you to explore the park at your own pace while enjoying a delicious picnic lunch in the midst of this urban oasis.

Your experience begins with a full-day bike rental, giving you plenty of time to see all that Central Park has to offer. With over 800 acres of greenery, including lakes, gardens, and sculptures, there is no shortage of beauty to explore on your bike ride. Along the way, you can stop at popular landmarks such as the Central Park Zoo and the Bethesda Fountain.

After exploring for a few hours, it's time to relax and enjoy a picnic lunch. Your package includes a gourmet meal prepared by a local New York City deli. With a choice of sandwich and sides, you can customize your meal to your liking. Throw down a blanket and take in the views as you enjoy your lunch in the heart of the park.

As you continue your bike ride through the park, you'll be amazed by the diversity of landscapes and activities available. From the tranquility of the Conservatory Garden to the excitement of the Great Lawn, Central Park truly has something for everyone. And with the convenience of your bike rental, you can see it all without worrying about parking or public transportation.

Central Park has a rich history, dating back to its construction in the mid-1800s. From the iconic landmarks to the lesser-known hidden gems, there is a lot to learn about this beloved park. Whether you are a history buff or simply interested in the stories behind the sights, you are sure to find something fascinating during your visit.

In summary, the Central Park Picnic with Full-Day Bike Rental is the perfect way to experience the beauty and tranquility of one of New York City's most beloved landmarks. With a customizable gourmet picnic lunch and a full-day bike rental, you'll have plenty of time to explore the park and discover all that it has to offer. So why wait? Book your adventure today and experience the magic of Central Park for yourself.
Book Now!