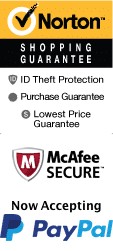 Central Park Photography Tour
Bethesda Terrace New York City, New York 10024
1-800-987-9852
Chat Now

Led by a professional photographer

Perfect for all ages and skill level

Small-group tour

Duration: 2 hours 30 minutes

Schedule
Welcome to the Central Park Photography Tour, an activity that will leave you enriched and mesmerized by the scenic beauty of New York. With this tour, you can take a plunge into the largest urban park in America, explore its nooks and corners, and capture the perfect shot to remember it by.
The tour begins at 8:30 am and lasts for three hours as you walk alongside a professional photographer who is a local expert. You will see the most picturesque spots at Central Park, including turn-of-the-century architecture, the Central Park Zoo, the Bethesda Fountain, Strawberry Fields, and the iconic Bow Bridge. The scenic landscapes will leave you spellbound, providing you with the perfect backdrop for an Insta-worthy picture.
The Central Park Photography Tour requires no prior photography experience. All you need is a camera or smartphone to capture the captivating views and a keen eye for taking the perfect shot. The friendly photographer will offer tips and tricks and guide you on the best angles, lighting, and composition for your photos.
This tour is ideal for all ages, making it an excellent experience to share with your family and friends. You will create stunning memories that will last a lifetime and, more so, learn about the rich history and culture of New York through the highlights and stories shared by your guide.
Central Park is an iconic landmark that has been around since 1858, spanning over 843 acres of beautifully-manicured lawns, tranquil lakes, and picturesque fountains. Whether you are a New Yorker or just passing through the city, this tour is a must-attend.
In summary, the Central Park Photography Tour promises to transport you to a world of beauty, relaxation, and escapism. The mix of scenic views with the guidance of a professional photographer makes it a unique and refreshing experience that guarantees to leave you with stunning captures and vivid memories. Come and take a stroll into New York's most famous park and indulge in an unparalleled photography experience.
Book Now!