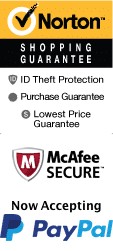 Central Park 5-Star Guided Bike Tour
870 7th Ave New York City, New York 10019
1-800-987-9852
Chat Now
Get ready for a memorable day at Central Park, the iconic green space right in the heart of Manhattan. With 843 acres of manicured landscapes, walking paths, and iconic sights, Central Park is an oasis in bustling New York City. This tour is perfect for anyone who wants to get outside and experience the beauty of the city.

This walking tour will take you through some of the most stunning areas of Central Park, including the Bethesda Fountain, the picturesque Bow Bridge, and the famous Central Park Zoo. Along the way, your knowledgeable guide will fill you in on the history and interesting facts about the park, as well as point out the must-see landmarks. You'll learn about the park's design, its role in the growth of the city, and the many iconic movies and TV shows that have been filmed there.

The tour lasts for approximately two hours, covering around two miles of walking. Comfortable shoes and weather-appropriate clothing are a must. You'll be able to take in the beauty of the park and all of its sights at a leisurely pace, with plenty of time for photos and relaxation. This experience is perfect for solo travelers or groups looking for an enjoyable way to see Central Park.

Central Park is an iconic place that has been featured in numerous movies, TV shows, and photographs. On this tour, you'll see some of the most memorable sights in the park and learn about its rich history. The Bethesda Fountain, with its beautiful angel statue, has become one of the park's most famous landmarks. The Bow Bridge, located near the southeast corner of the park, is one of the most photographed locations in Central Park, with stunning views of the surrounding skyline. The Central Park Zoo is a well-known attraction in the park, with many exotic animals on display.

Central Park is the perfect place to escape the hustle and bustle of New York City for a little while. This tour is an enjoyable way to experience the beauty of the park and learn about its history. The knowledgeable guides make the experience personalized and engaging. Bring your camera and enjoy a wonderful day walking through the nature-filled landscape of Central Park.
Book Now!