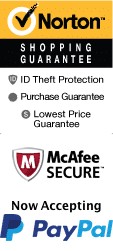 Central Park 2 - Hours Private Pedicab Guided Tour
1411 6th Ave New York City, New York 10019
1-800-987-9852
Chat Now
Central Park is one of the most well-known and beloved parks in the world, and for good reason. Located in the heart of New York City, this vast green space offers a welcome respite from the hustle and bustle of the city streets. With over 840 acres of gorgeous landscapes, picturesque ponds, and exciting attractions, Central Park truly has something for everyone. Whether you're a nature lover, a history buff, or simply looking for a relaxing day out, Central Park is the perfect destination.

As you enter the park, you'll immediately be struck by the stunning beauty of your surroundings. From the lush greenery to the sparkling water features, Central Park offers a peaceful oasis in the midst of the city. Take a leisurely stroll through the winding paths and admire the breathtaking views of the city skyline.

One of the highlights of Central Park is the famous Central Park Zoo. Located in the heart of the park, this zoo showcases a wide variety of animals, from exotic birds to adorable penguins. Visitors can take a stroll through the various exhibits and learn all about the unique habitats and behaviors of the animals.

For those looking for a more active adventure, Central Park offers a range of activities to get your heart pumping. Rent a bike and ride along the winding paths, or take a paddleboat out on the serene waters of the park's many ponds. You can also try your hand at fishing, basketball, softball, and more.

No visit to Central Park is complete without a visit to one of the many iconic landmarks and attractions. Take in the stunning architecture of Belvedere Castle, or admire the beauty of the Bethesda Terrace and Fountain. Don't forget to snap a picture at the famous Alice in Wonderland statue or catch a performance at the open-air Delacorte Theater.

As you explore the wonders of Central Park, you'll be transported to a world of natural beauty and urban excitement. With so much to see and do, you'll never want to leave this enchanting park. So why wait? Plan your visit to Central Park today and discover the magic for yourself.
Options:
2 Hours Tour
Available 9/29/2023 until 3/31/2024 View Detailed Schedule
2 HOURS: No tour for 1 person. MINIMUM NEEDED 2 persons per booking. DISCOVER Central Park during a private pedicab tour.
Book Now!