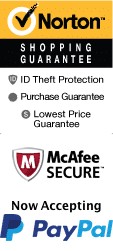 Brooklyn Street Art Graffiti Private Tour by Foot and Subway
1 Old Fulton St Brooklyn, New York 11201
1-800-987-9852
Chat Now
Are you ready to explore the colorful world of graffiti and street art? Look no further than the Brooklyn Street Art Graffiti Private Tour by Foot and Subway! Begin your journey in the heart of Brooklyn - a mecca of innovative art, located just over the iconic Brooklyn Bridge.
Led by an expert local guide, you'll traverse the eclectic streets of Brooklyn, admiring unbridled creativity and unforgettable artwork. The tour spans across different neighborhoods, showcasing an array of styles, designs, and colors. From playful cartoon characters to breathtaking murals, this tour is a feast for the eyes.
The walking portion takes approximately two hours, followed by a subway ride to dive even deeper into the world of street art. You'll be amazed at the sheer amount of artwork that's hidden in plain sight, and your knowledgeable guide will share insider information about each piece, its history, and the artist behind it.
Brooklyn is well-known as a hub for street art, and this tour is the best way to dive into this vibrant scene. Whether you're an art aficionado or simply curious about the buzzing Brooklyn community, this tour will not disappoint.
This tour is perfect for art lovers who want to see the more unconventional side of Brooklyn. You'll be in the heart of Williamsburg, one of the trendiest neighborhoods in Brooklyn, and you'll see its captivating street art. It's a walking tour, so don't forget to wear comfortable shoes, and come with an open mind and a sense of adventure.
Brooklyn Street Art Graffiti Private Tour by Foot and Subway is the perfect opportunity to see Brooklyn's most incredible street art up close and personal. Don't miss out on this unique and unforgettable experience. Book now and prepare to immerse yourself in the artistic heart of Brooklyn.
Book Now!