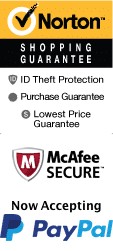 Brooklyn Heights Audio Tour: From the Promenade to Truman Capote's House
Court Street Station Brooklyn, New York 11201
1-800-987-9852
Chat Now
Introducing the Brooklyn Heights Audio Tour from the Promenade to Truman Capote's House—an enchanting experience that takes you on a journey through the history and charm of Brooklyn Heights in New York City. Brooklyn Heights is an iconic neighborhood known for its brownstones, gorgeous scenery, and celebrity sightings. Get ready to go on a self-guided audio adventure, complete with entertaining and informative commentary, as you explore one of New York's most beautiful and historic neighborhoods.

The Brooklyn Heights Audio Tour takes approximately two hours and covers a distance of 1.5 miles. High-quality audio instructions guide you through the tour with seamless transitions from one point of interest to another. The tour is highly recommended for history buffs, architecture enthusiasts, and anyone who wants to learn more about Brooklyn Heights.

The tour starts at the Brooklyn Heights Promenade, where you can enjoy breathtaking views of lower Manhattan's skyline and the Brooklyn Bridge. Throughout the tour, you will see the many historic homes nestled in the neighborhood, including the former residences of famous authors such as Arthur Miller and Truman Capote. The tour also includes visits to the Brooklyn Historical Society and St. Ann's Church.

As you walk through the neighborhood, you will see some of the most exquisite architectural landmarks in New York City. Among them are the Greek Revival style Church of the Intercession, the elegant brownstones lining the streets, and the iconic red-brick Brooklyn Bridge. The audio tour is easy to follow, and you can pause and resume the commentary at your leisure.

Aside from the history and architecture, the Brooklyn Heights Audio Tour is known for its stunning scenery. If you're lucky, you might catch a glimpse of a celebrity or spot a film crew, as the area is a popular filming location. The tour's final destination is Truman Capote's House, where the famous author lived and wrote his most famous works.

In conclusion, the Brooklyn Heights Audio Tour is a delightful way to experience the history, architecture, and charm of Brooklyn Heights. It is an excellent activity for solo travelers, families, or groups, and all ages will enjoy the tour. This activity will give you a deeper appreciation of one of New York's most beautiful neighborhoods and its rich history. Plan your tour today, and step back in time to experience the magic of Brooklyn Heights.
Book Now!