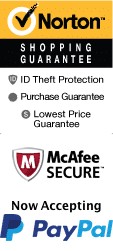 Brooklyn Bridge Waterfront Guided Bike Tour
79 Chambers St New York City, New York 10007
1-800-987-9852
Chat Now
The Brooklyn Bridge Waterfront Guided Bike Tour offers the perfect way to explore one of the most iconic landmarks in New York City. Located in the historic Brooklyn borough, the Brooklyn Bridge is a must-see attraction that attracts millions of visitors every year. This three-hour guided bike tour will take you along the famous waterfront, allowing you to enjoy the breathtaking views of the Manhattan skyline and awe-inspiring architecture along the way.

Upon arrival, you will meet your friendly and knowledgeable guide who will provide safety instructions and ensure everyone is comfortable before embarking on the tour. The tour begins on the Manhattan side of the Brooklyn Bridge, and from there, you will cross the awe-inspiring bridge, taking in the stunning panoramic views of the city and the harbor. The tour allows you to explore the renovated piers, greenways, and parklands that surround the Brooklyn, Manhattan, and Williamsburg Bridges, providing a unique perspective of the city's history and architecture.

The Brooklyn Bridge Waterfront Guided Bike Tour will take you through the beautiful Brooklyn Bridge Park, a 1.3-mile stretch of waterfront that is one of the city's most picturesque urban green spaces. The park features breathtaking views of Manhattan, the East River, and the Statue of Liberty, making it the perfect place to relax and rejuvenate as you take in the scenery. Along the way, you will learn about the history and significance of these landmarks and how they have shaped the city's culture and identity over the years.

The tour includes stops at various landmarks and historic sites such as Jane's Carousel, Fulton Ferry Landing, and the Manhattan skyline, allowing you to capture stunning photographs and create unforgettable memories. The tour is suitable for all skill levels, and the bikes provided are comfortable and easy to operate. This is a great opportunity to explore Brooklyn in a unique and fun way while getting some exercise and fresh air.

In conclusion, the Brooklyn Bridge Waterfront Guided Bike Tour is a unique and unforgettable experience that allows you to explore the history and architecture of one of the world's most iconic landmarks. The tour provides breathtaking views of the Manhattan skyline, the harbor, and historic Brooklyn, making it the perfect way to spend an afternoon in the city. Book your tour today and get ready for an exciting and unforgettable adventure!
Book Now!