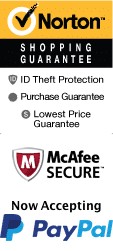 Bronx Zoo Admission Ticket
2300 Southern Blvd New York City, New York 10460
1-800-987-9852
Chat Now
Get ready to embark on a wild adventure at the Bronx Zoo in New York City. Not your typical zoo, the Bronx Zoo offers an immersive wildlife experience for visitors of all ages. Spanning over 265 acres, the zoo is home to more than 6,000 animals, including endangered species such as snow leopards, red pandas, and Siberian tigers.
About the Zoo

Attractions at the Bronx Zoo include the Congo Gorilla Forest, where visitors can see gorillas, mandrills, and okapis in a lush rainforest habitat. For a more interactive experience, head over to the Children's Zoo where kids can pet and feed goats, sheep, and alpacas. The Wild Asia Monorail takes visitors on a guided tour of the zoo's Asian animals, including elephants, tigers, and rhinos.
Expect to spend the entire day at the Bronx Zoo as there is so much to see and do. Comfy shoes are recommended for the amount of walking involved but rest assured that there are plenty of food and drink options throughout the park to take a break and rejuvenate.
History buffs are sure to appreciate the park, as the Bronx Zoo has been a fixture of New York City since 1899. It was the first zoo in the country to have an animal exhibit without bars, allowing animals to roam free and live in natural habitats.
Star Attractions
(Included in Admission Cost)
Bug Carousel
Congo Gorilla Forest
JungleWorld
Nature Trek
Butterfly Garden
Children's Zoo
Wild Asia Monorail
Zoo Shuttle
In conclusion, the Bronx Zoo is a must-visit attraction for animal lovers and thrill-seekers alike. With a vast variety of wildlife and engaging exhibits, there is something for everyone at this world-renowned zoo. So pack your bags and plan your visit today!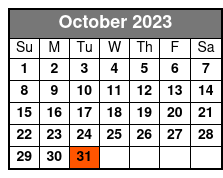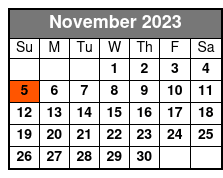 Options:
Peak Admission Ticket
Available Now until 11/5/2023 View Detailed Schedule
Admission includes entry into the zoo and access to available star attractions
Frequently Asked Questions for Bronx Zoo Admission Ticket:
What is included in the admission price for Bronx Zoo Admission Ticket?

Includes all Star Attractions.

Approximately how long could a customer plan to spend at Bronx Zoo Admission Ticket?

Most guests spend a few hours exploring the zoo.

What amenities (such as ATM, gift shop, etc) are available?

There is a gift shop, ATMs, restrooms, and food stands to purchase food.

Are wheelchairs and strollers available? Is there a rental fee?

Yes. Strollers cost $13 for single and $18 for double. Wheelchairs cost $20 for a manual wheelchair and ECVs are $45 with $100 refundable deposit.

Is Bronx Zoo Admission Ticket handicap accessible?

Yes.

Is photography & video recording allowed?

Yes.

For what ages is Bronx Zoo Admission Ticket appropriate?

Great for all ages.

Is parking available at Bronx Zoo Admission Ticket? Is it free?

Parking fee is $20 for cars.
Book Now!