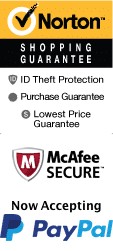 Best of Brooklyn Walking Tour in Williamsburg
548 Driggs Ave Brooklyn, New York 11211
1-800-987-9852
Chat Now

Fully narrated tour

Instant Confirmation

Led by a local guide

Soak up the atmosphere on a walking tour

Duration: 2 hours

Schedule
If you're an architecture lover, a foodie or just looking to soak up the unique vibe of Williamsburg, New York's trendiest neighborhood, the Best of Brooklyn Walking Tour in Williamsburg is an activity you definitely don't want to miss. Starting at the iconic Wythe Hotel, the tour takes you on a 3-hour journey through the streets of Williamsburg, famous for its street art, murals and trendy coffee shops.

The highlight of the tour is the chance to explore some of Brooklyn's stunning brownstone architecture, which provides a glimpse into the neighborhood's history as a hub of manufacturing and commerce. The tour guides are passionate about the area, and bring the buildings and streets alive with colorful stories of the businesses and people that once called this corner of the city home.

Of course, no tour of Williamsburg would be complete without a taste of the area's famous food scene. During the tour, you'll have the chance to sample some delicious treats from local artisanal bakers, chocolatiers and brewers. From fresh-baked bagels to handcrafted chocolates and craft beer, you'll be in foodie heaven as you explore this vibrant neighborhood.

The Best of Brooklyn Walking Tour is also a great way to explore the street art scene that has made Williamsburg so famous. You'll have the chance to see some incredible murals and graffiti pieces that decorate walls, alleys and rooftops throughout the neighborhood. Your guide will provide insights into the artists behind the works and the meanings behind the images.

Finally, the tour also offers a unique opportunity to explore the local flea market and vintage shops, where you can discover one-of-a-kind treasures and souvenirs to take home with you. Whether you're a fan of vintage clothing, antique furniture or quirky trinkets, you're sure to find something special to remind you of your time in Brooklyn.

In summary, the Best of Brooklyn Walking Tour in Williamsburg offers a unique insight into one of New York's most vibrant and fascinating neighborhoods. With its mix of architecture, food, street art and vintage shopping, this tour is a must-do for anyone looking to experience the best of what Brooklyn has to offer.
Book Now!