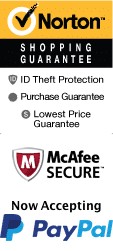 911 Ground Zero Walking Tour with 911 Museum Ticket
20 Dey St New York City, New York 10007
1-800-987-9852
Chat Now
The 911 Ground Zero walking tour is a unique and educational experience that takes you through the site of the World Trade Center in Lower Manhattan. The tour begins at the 9/11 Memorial Plaza, where you can pay your respects at the reflecting pools that sit in the footprints of the Twin Towers. From there, you will follow your knowledgeable guide to various points around the site, including the Survivor Tree, the World Trade Center Transportation Hub, and the 9/11 Memorial Museum. Along the way, you will learn about the events of September 11th, 2001, as well as the history of the World Trade Center complex and the impact of the attacks on the city of New York.
The tour takes approximately two hours to complete and covers roughly one mile of walking. It is suitable for all ages and fitness levels, but please be aware that some of the content may be emotionally challenging. It is recommended that you wear comfortable shoes and dress appropriately for the weather.
One of the highlights of the tour is the 9/11 Memorial Museum, which tells the story of the attacks through a combination of artifacts, multimedia displays, and personal accounts. You will have the opportunity to see items such as twisted steel beams, firefighters' uniforms, and personal effects that were recovered from the wreckage. The museum also honors the victims of the attacks, with a display of photographs and biographies of each of the nearly 3,000 people who lost their lives.
In addition to its historical significance, the 911 Ground Zero walking tour is a powerful reminder of the resilience of the human spirit. As you walk through the site, you will be struck by the determination and strength of those who worked to rebuild the area and create a lasting tribute to the victims. This is a tour that will stay with you long after you have returned home
Book Now!